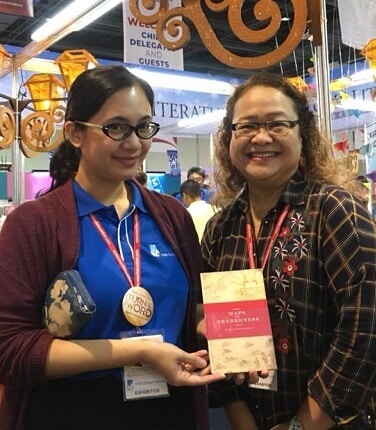 In grade school, Michellan "Mich" Alagao first stumbled on poetry, a space where she could experiment with words. Today she delights in finding authors with strong voices and deep faith as acquisitions and book editor at OMF Literature in the Philippines. We asked the 36-year-old poet and author to describe how her faith intersects with her work.
How did you meet the Lord?
In university, God spoke to me through the only strong connection I had—to words. When I read the first chapter of John, my stone heart stirred. I had lived in darkness, where words were my only light. To me, words were living things. It was like someone was saying, "Yes, you love words, and guess what? There is an Eternal Word, One that has been there since the beginning of everything, and will still be there at the end. A Word that can cut through the darkness, now and always. A Word who took on flesh. A Word who can love you back."
So it was only natural that I would end up writing and editing—work that revolved around words.
How did you decide to publish about your painful childhood?
I have a family history of abuse, addiction and mental illness. Yet looking back, I was saved—from generational curses and addictions, from myself. Whenever I wrote, it felt as though something had been saved or redeemed.
When I share things that are painful and personal, I want readers to know that, yes, these things happen and they can be terrible, but I survived, I told my story and I am okay now. I give you all my hope wrapped in these words. Take them. Live. Tell your story too. [See "Loved into Being."]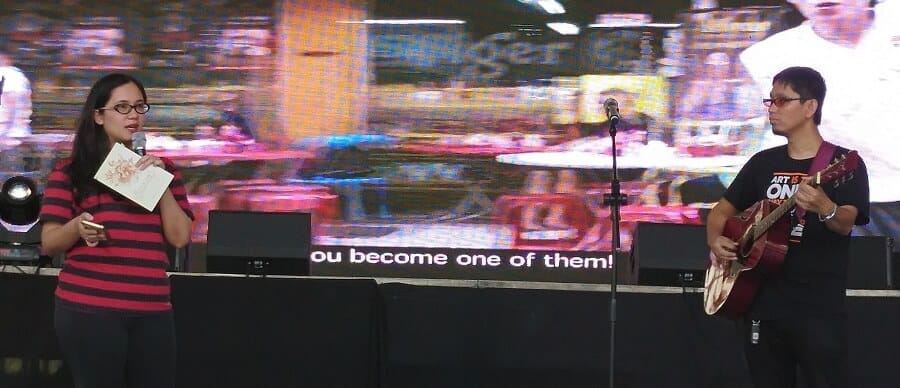 How did your former job at an anti-trafficking NGO affect your writing?
I have tried to write about the children I met, as well those devoted to working in the dark so that others may one day walk in the light. One poem, "Scales," describes trauma and the online exploitation of children.
What impacted you from our LittWorld 2018 conference in Singapore?
The challenge of speaker Pusonnam Yiri: "Are you bringing home fruit or seeds?" I decided to list specific editing, writing, personal and spiritual goals or "seeds" that I will be tending to in 2019, for example, a new nonfiction piece. I am hoping that these seeds will bear fruit that others can partake of, fruit good for healing and restoration.
Watch Mich reciting her poem, "The Weight of Words," on a TV program in the Philippines:

>>Your support is giving birth to valuable Christian books and other materials. Thank you!