Join us at our second LittAfrica publishing conference, to be held in Botswana from 5 to 9 November 2023.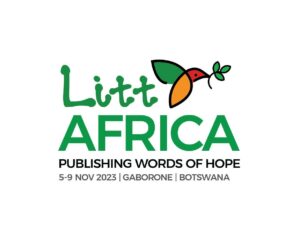 LittAfrica is a gathering of authors, publishers, and Christian media professionals with a heart for God and a passion to use the written word to impact their nations. LittAfrica 2023 will focus on the power of the written word to impart hope, and explore how the publishing industry can contribute to this mission.
Sharpen Your Skills
Receive intensive training in strategic, publishing-related topics from Africa's leading Christian publishers and communicators
Hone your skills through hands-on training and critique from professionals
Glean new ideas to sharpen your craft in writing, design, and publishing
Customize Your Learning
A balanced daily schedule includes plenary sessions, workshops, optional one-on-one consultations with top professionals, and networking opportunities. Choose different workshop tracks on topics as varied as:
Writing on contemporary issues from a biblical worldview
Writing for the general (Non-Christian) market
Strategies for promoting and publishing books
The business and ministry of publishing
The devotional life of Christian writers and publishers
Network with Others
Meet and network with friends and colleagues from across the continent
Broaden your 

perspective and renew your calling as you further integrate your faith and work

Note: You'll 

also receive free table space to display samples of your publications.
LittAfrica is a unique opportunity for anyone who believes in the power of literature to change lives and impart hope. 
Whether you are an author, publisher, editor, creative artist, bookseller, librarian, or simply a reader who loves books, this conference is for you.
Conference Inclusions
The conference registration fee includes:
Registration and equipment
Four nights' accommodation
All meals and coffee breaks, from Sunday dinner to Thursday breakfast
Transfers between the airport and the hotel
Travel to Botswana is not included.
A Special Rate for local participants
We are offering a special non-residential rate for local participants of $179 USD! This includes all teas, lunches and the closing dinner on Wednesday, November 8 – as well as all conference materials.
How to pay for your registration in installments
We also offer you the option of paying your conference registration at the Standard Rate in 3 equal installments. The payment amounts and due dates are as follows:
August 18: $166 shared double room; $200 single room
September 12: $166 shared double room; $200 single room
October 12: $166 shared room; $200 single room
To pay by installments, when you register online and are asked for payment, please check the box, "Other Payment." Please make each installment payment in the Donate section of the MAI website, and write in the Comments box, "LittAfrica 2023 installment payment."
If you have any registration questions or difficulties, please contact MAI at [email protected]. Conference registration will close on October 27.
Are you a French speaker? Click here to read this overview in French.
Register for LittAfrica 2023
"We look forward to a beautiful conference, where new friendships start, new book ideas are formed, and where watering of the Christian publishing industry in Africa happens so that the fruit is enjoyed by tomorrow's generations. We pray that participants will leave encouraged and on fire -- not to keep their lamps hidden under bushels but to light them up wherever they go, as they encourage others in their local contexts. We pray that Africa will give back to the global literary world just as it has received in years gone by."
"LittAfrica was such a huge blessing to me. It took us to a deeper level of relationship with each other. I gained knowledge of publishing needs across Africa."
"I have learnt that there is power in unity. I have been inspired by people's stories, and I have learnt a lot of valuable lessons both as a leader of a publishing house and a writer. This is going to change the landscape of Christian publishing in Africa for years to come and even forever!"