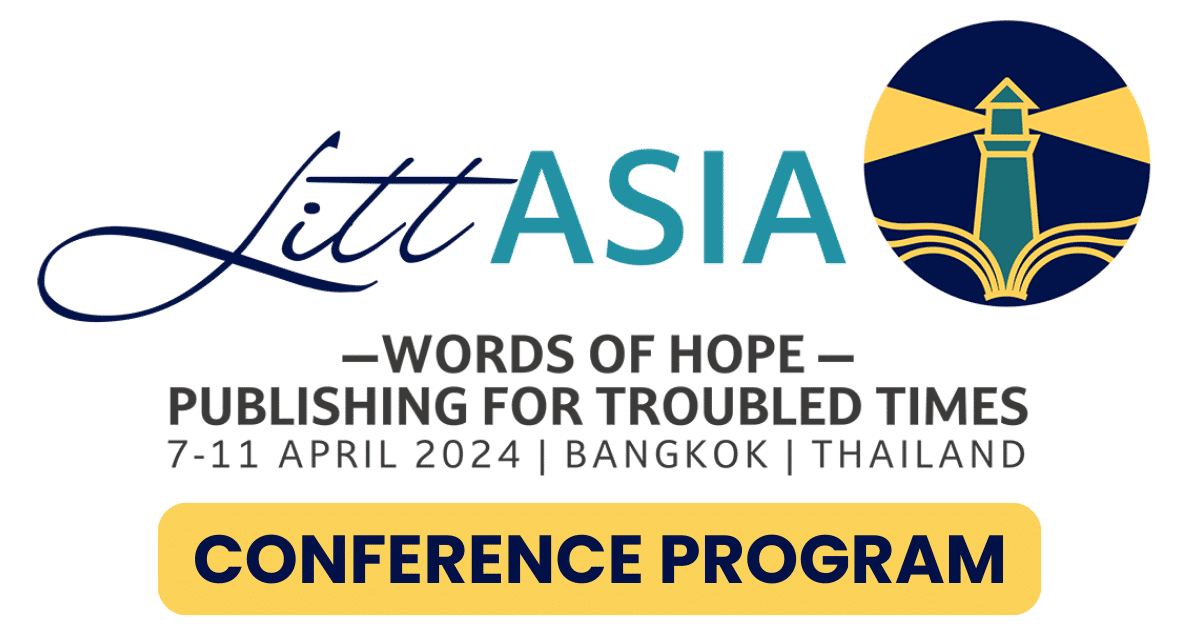 Connect with over a dozen Christian publishing professionals leading plenary sessions, table discussions, workshops and devotionals at LittAsia 2024. The program will also include time for one-on-one consultations as well as interaction and networking with regional colleagues.
Program highlights
Plenary sessions and table discussions on important topics in the Asia-Pacific context
Writing and podcast workshops
Publishing case study by Bernice Lee, MAI-Asia Chair and Graceworks publisher
1-on-1 consultations with experts in publishing, marketing, writing and editing
Regional group/interest group meetings
Special dinner program
Optional social/recreation outing
Plenary sessions and discussion topics
Media & Social Media, Disinformation & Misinformation
Formation of a Christian Worldview & Lifestyle (including creation care, sexual identity, racism, other social justice issues)
Fostering Mental Health and Resilience
Global Conflict, the Persecuted Church – Hope & Reconciliation
Purpose-Driven Writing/Publishing
We'll be updating this page with more details as they come to hand. Contact
[email protected]
for enquiries.