When children's author Balázs Zágoni began a science fiction novel for young adults, he imagined life 50 years ahead in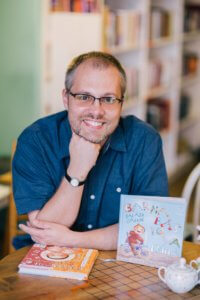 Eastern Europe. His first novel, Sphere ("A Gomb"), hit bookstores in May, launching in Budapest, Hungary, and the author's hometown of Cluj, Romania.
"I grew up in Communist Romania until I was 13," Balázs said. "Then the Iron Curtain fell. And I became a Christian when I was 19. These two things influenced me a lot," he said. "I am also an ethnic Hungarian living in Romania. So I am sensitive to majority and minority issues, or different cultures."
The book's hero, 13-year-old Vic, lives in a slum colony with his father outside the City, the governing entity that replaces national borders and the European Union. Readers follow Vic's adventures alone into the City, where he falls for a girl and encounters the Sphere. His father and elders warn Vic not to trust the mysterious round entity. Themes of faith, courage and the dangers of self-deceit arise.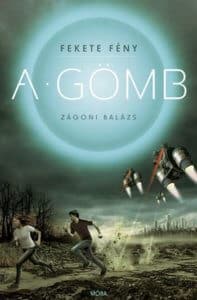 The former publisher of Koinonia publishing house was awarded MAI's David Alexander Author Fund in 2014 to complete the novel for a general audience. "I didn't want to lay down any doctrine, or conceal any Christian teaching," Balázs said. "A story has its own structure, logic and life. But who I am as a Christian and what I believe eventually will come through anyway."
The father of a boy and twin girls had already published 10 children's books. As Balázs wrote Sphere, MAI trainer and award-winning fiction author Stephen Lawhead shared valuable life lessons in writing and self-discipline. After six rewrites over three years, Balázs signed with Móra, Hungary's biggest publisher for children and youth.
A sequel is already underway. "I would prefer to conclude with this second volume," he said. "But you cannot be sure until you write: 'The End.'"
>>Watch the book trailer below.
MAI is helping authors achieve a level of excellence that is recognized beyond the Church, as well as within it. Help satisfy global hunger for the written word. Donate online now.

Save
Save
Save