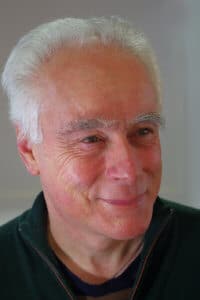 By Tony Collins, MAI trainer and editor at large for SPCK/IVP, based in London.
It's all too easy for Westerners to assume that the twin focal points of Christian publishing, the USA and Britain, define what is happening worldwide in Christian books. Look a little closer, and you would be amazed at the diversity, energy and enthusiasm of publishers and writers around the world.
Media Associates International (MAI) was founded in 1985 to foster indigenous Christian writing, publishing and bookselling. Since then it has provided training in all three sectors in 79 countries, with offices in Europe, Africa, Asia and the US. Workshops are highly practical, focusing on developing local skills. Leadership is provided by an international group of professional publishers and writers, including SPCK's chief executive Sam Richardson. (Sam is one of the speakers at MAI's triennial LittWorld conference, which takes place October 28 to November 2, this year in Singapore).
I have had the privilege of presenting seminars on aspects of publishing and writing in Mali, Benin, the Republic of Congo, Kenya, Russia, Turkey, and this summer in Italy and Lebanon. In August I will be participating in a course in Burkina Faso.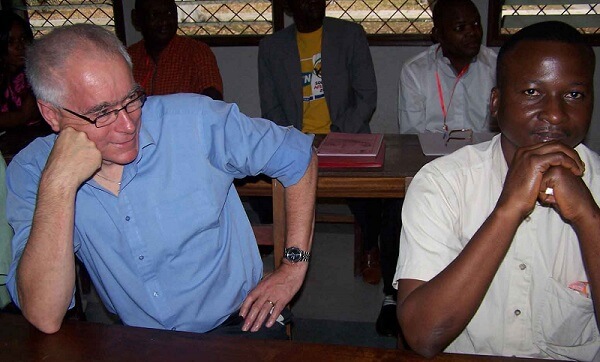 I am constantly staggered by the focus, talent, intelligence and commitment of those who attend MAI's training. It can be costly simply to be there: a workshop in Brazzaville, Republic of Congo, required participants to travel across the west of Africa for days on end, on bad roads, sleeping in their cars to prevent them being stolen (see photo at right). The caliber of participants is consistently high: professors, linguists, highly trained folk with a common goal, to see good quality, culturally relevant Christian books reach the hands of local believers.
The financial models vary greatly. It is not always commercially feasible for local publishers to be self-sustaining, and writing or publishing a book may require great sacrifice. The publishing director of Dar Manhal Al Hayat (or Source of Life Publishers) in Beirut, an intrepid lady called Sawsan Tannoury, explained to me that once they have chosen a book to publish in Arabic, they have to go out and raise funds from individuals, trusts and churches. The challenges don't stop there: much of their market is in Egypt, a rapidly developing but still poor economy, which requires extremely high discounts. Then there is the pervasive issue of piracy: one publisher, in Francophone Africa, explained that when he prints a book locally the printers routinely run off another thousand or two to sell themselves.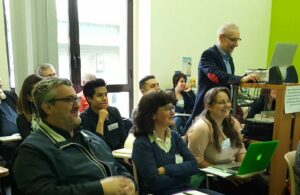 Nevertheless the sector is flourishing, burgeoning, growing in diversity and ability, surviving in tough circumstances. There are at least 40 evangelical publishers in Italy, sophisticated and dedicated people working hard to stay afloat. At one LittWorld conference (in Kenya, on that occasion) I met three Chinese publishers of Christian magazines, all with enviable circulations. An encouraging sign, but Christians are having a hard time in China, despite their numbers: a colleague told me Chinese Christian publishers regard imprisonment as a standard hazard of the job.
A lot of titles are translated from English, mainly from American sources. This is inevitable: if you have access to good, edited, carefully checked books then why not use them? But most publishers and every writer I spoke to are keen to develop local talent. It isn't always easy. To write requires time, which implies money; local authors may carry less authority than "big" names from the developed world; it can cost more, and may risk more, to coach and edit than to translate a ready-made proven bestseller. Yet it is happening.
Hans Rosling's posthumous bestseller Factfulness highlights the importance of the rapidly-developing markets in places like Nigeria, Ghana, Kenya and much of Asia – all areas where the Christian faith is healthy and growing, far more so than in the US and UK. From this perspective MAI's emphasis on new markets and authors is a matter of both Christian obedience and commercial good sense.

Tony Collins is editor at large for SPCK /IVP, based in London. He was publisher of Monarch Books and Lion Fiction for Lion Hudson Publishers until stepping down in 2015. He has also owned and published several Christian magazines in the course of his career. Tony has served as a trainer for MAI for more than a decade.