By Lekan Otufodunrin, Nigeria

Before attending the Train-the-Trainer workshop held in Nairobi, Kenya, from November 13-15, Marcelin Vounda Etoa of Editions CLE publishing house in Cameroon was planning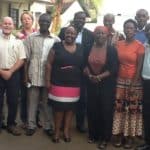 to hold a workshop in partnership with the Protestant University to train pastors on writing scholarly theological papers.
Having participated in the three-day workshop organized by Media Associates International (MAI), he feels better equipped to organize the workshop.
"I found the MAI Africa workshop very inspiring. It provided me practical ideas for the planned workshop."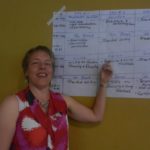 Joan Campbell, an author from South Africa, notes that the training, led by Richard Crespo, was practical and empowering.
"It instilled the confidence in me to plan and execute a writer's training workshop in my country."
"The MAI Training was a real blessing. I met inspirational people from across Africa and came away not only with many new friends, but also with a deep longing to be involved in bringing about MAI's vision," Campbell stated.
 The training focused on How Adults Learn, Teaching Skills and Organizing Workshops. According to Crespo, the basic principles of adult learning should cover the whole person, perception, experience and community.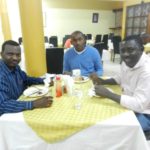 "Learning and change happen when people's whole being is engaged in reflection and decision-making." Crespo said.
During the very interactive sessions, Crespo shared practical ideas on how to become better custodians of their publishing skills through understanding of various learning styles, use of codes, and teaching strategies.
According to Tesfahun Hatia, Principal of Pentecostal Theological College, Ethiopia, participating in the training was like sitting in front of the mirror.
"Each of us was able to see a crystal clear image of our own experiences."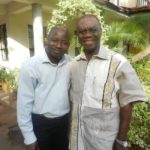 For Viola Mukasa of Uganda Faith Writers group, the training was like "a bell tolling – calling us to step up our game. It was a critical first step in the right direction."
From the training, Rose Birenge, Director of Publishing and Outreach at Biblica Africa, learned the need to appreciate the differences between how adults learn and how children learn.
"I also learnt the need to be flexible in training – make space for changes, for longer discussions…and plan on how the training will run so that my thoughts are [in] place."
Other participants at the training were Pusonnam Yiri, Nigeria; MAI Africa Chair Wambura Kimunyu, Kenya; Nelson Clemens, Sierra Leone; Buma Kor, Cameroon; Christian Matthew, Nigeria; Lekan Otufodunrin, Nigeria; and MAI President John Maust, US.
Lekan Otufodunrin is online and special publications editor at The Nation Newspapers in Nigeria.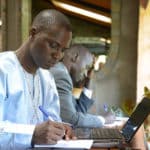 He is a trustee of MAI-Africa and president of Journalists for Christ International Outreach.