Interview with Czech Author Sasha Flek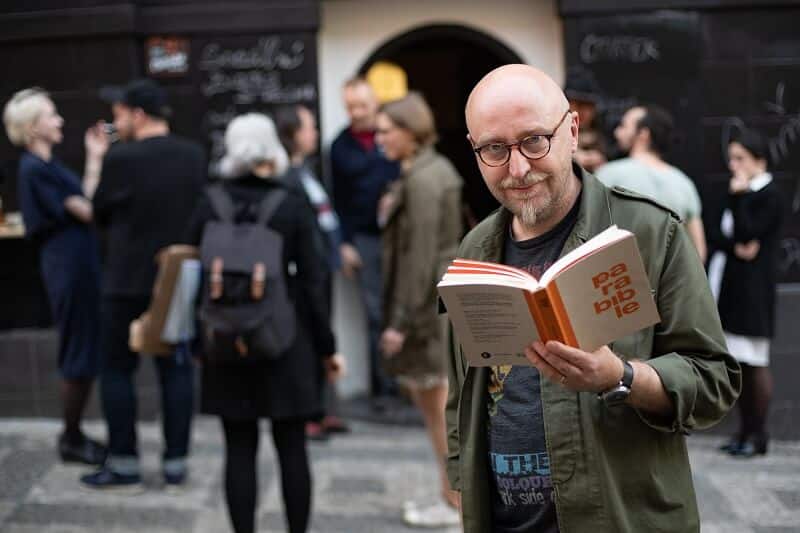 Most Czechs don't believe in God, says Biblion publisher and theologian Alexandr "Sasha" Flek. But his latest title, Parabible, has reached its sixth printing and 20,000 copies sold in just over a year. So, why are readers excited? We interviewed Sasha, an MAI-Europe Trustee.
Tell us about Parabible.
I retold 60 Gospel passages as if they were happening today, in our cultural, geographical, and even political context. For example, the Nativity scene takes place under a bridge, with garbagemen instead of shepherds and foreign diplomats instead of wise men.
I intended my messages for two audiences: 1) those who have never read the Bible, and 2) those who've heard Scripture so many times that it doesn't touch their hearts anymore, like John 3:16—we should cry every time we hear it, but we don't.
How did your Facebook community compel you to write a book?
When I started posting my sermon excerpts on Facebook, many pastors used them in sermons. They commented, "We're looking forward to the book!" But I'm a speaker more than a writer, so I replied, "I'm not writing a book." When a bestselling author offered to be my editor, that's when I decided to write it.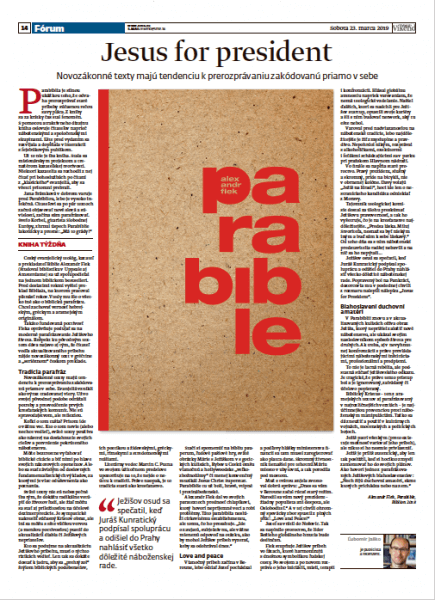 In a nation of 10 million, 1 Parabible is now in the hands of every 500 Czechs. If most Czechs are nominal atheists, what interests them?
The book is edgy and people like that. For example, I describe the resurrection as an explosion. The police officers who had guarded the grave lie around it in a shock-induced coma.
Humor is also key. Readers laugh when they first read some passages of Parabible, then their tears fall. A lot of humor in the Bible is lost in translation, including irony and sarcasm.

How has the book impacted local churches?
I've been invited to lead workshops on paraphrasing the Bible. We ask, "What does the text mean for us?" One children's Sunday School class tackled Jesus calling the first disciples: Jesus walks by an animal shelter where he sees people caring for unwanted animals. He calls out, "Let's do that for people."
Could it work to translate Parabible?
When I heard the message "Think Locally, Write Globally" by Pusonnam Yiri of Nigeria at LittWorld 2018, I realized that God could use the book beyond Czech borders. A translation is underway in Slovak. We're also looking at potential translations in French, Polish, Bulgarian, Russian and English. Pray for us to find translators who are both witty about contemporary culture and familiar with the Gospels.
Read an excerpt from Parabible in English.

Pray for MAI's Mediafest in Prague, April 22 to 24, to equip and ignite Christian publishing staff across Europe.
Watch our video interview with Sasha about Parabible: