"What is one thing the church in your country has learned that believers elsewhere could benefit from?" Benjamin Kisoni of the Democratic Republic of Congo responded to this prompt in the LittWorld writing contest.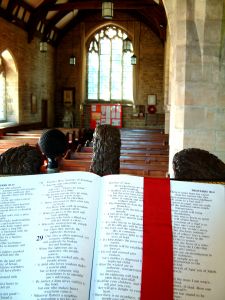 Misonya had just finished his pastoral studies. One Sunday as he walked to the pulpit to preach, unknown voices grumbled behind him, "Damn! Satan is going to preach the Word of God!" He couldn't believe his ears. As he turned his gaze behind him, hostile faces stared at him. His knees shuddered. For a few seconds, he struggled within. Should he go on and preach, change the subject on the spot, or throw in the towel? A voice whispered in his heart, "Preach the Word."
Mustering courage, he delivered his sermon from 1 Corinthians 1:12-13. "One of you says, 'I follow Paul'; another, 'I follow Apollos'; another, 'I follow Cephas'; still another, 'I follow Christ'. Is Christ divided? Was Paul crucified for you?"
After the service, an urgent leadership meeting was held to debate the incident. The majority sided with those who had insulted the preacher. "A wise man doesn't revive tensions among people," they argued. In fact, although Misonya belonged to the same ethnic group as the majority, he refused to support them in a conflict that was undermining the church.
Feeling betrayed, Misonya stepped down from his position. Was this the end of a dream for an advocate of unity? His opponents mocked him saying he had not been called by God. Little did they know that God would use this incident for His glory!
The news of a preacher who had been insulted at the pulpit but confidently finished his sermon spread throughout the city. Many churches, praising his courage, invited him to preach. His message was sought for local radio stations, and his writing ministry was enhanced, touching many lives for God's glory. "Preach the Word; be prepared in season and out of season." (2 Timothy 4:2).
Learn how you can submit articles and win cash in the LittWorld 2012 writing contest, "Blogging for Global Impact."
Photo courtesy: stock.xchng