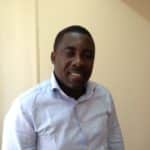 By Pusonnam Yiri of Nigeria
Lord, I thank you for creating me with potential to write. Help me to discover a problem disturbing humanity that needs to be addressed. Give me the wisdom to have the right motive and state of mind to develop the idea and structure to write. Lord, I know that I am too busy doing other things; help me to be focused, overcome distractions and have perseverance to finish writing the book.
I am aware that I cannot write the book alone. I ask for your leadership to send the right people that will help me.
Help the people that desperately need my attention for other things to understand my reason for having some time to write. When I finally finish, I plead that You will guide the right publisher to discover great values in the manuscript and publish it gladly so that our lives will be transformed as a result of reading it, in this generation and future generations for your glory. In Jesus' name I pray.
Amen!
Do you have a prayer for your publishing work that might encourage others? Tell us.