MAI is pleased to announce the winners of the LittWorld 2012 writing contest, "Blogging for Global Impact." We were delighted to receive more than 90 submissions from 4 continents. As a result of the high volume of submissions, we added a runner-up honorable mention category.
"We thank everyone who participated in our first blog-based LittWorld writing contest," MAI President John Maust said.  "The contest gave us a glimpse of the Church and Christian thought in 18 countries—tangibly illustrating this year's LittWorld conference theme, "Publishing for Global Impact."
First place prize of $300 is awarded to Carolyn Stonehocker of the US for her entry,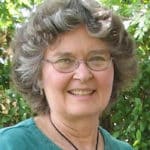 "Parable of the Tissues." In her desire to encourage international writers, Carolyn has requested that her award be donated to the LittWorld Scholarship Fund.
Judges commented, "It was presented in a very creative way with concrete illustration that is understandable even by five-year-old children. Deceptively simple."
"It draws you in and makes a powerful point about the challenge facing the American Church."
"The overall message of love to the Church is conveyed in a way that they can hear and feel."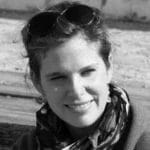 The honorable mention prize of $150 goes to Elizabeth Anne Wickham of Spain for "Bread for the Body, Bread for the Soul."  Judges remarked: "It is a compelling example of someone who has benefited from the written word. And it shows how that impact of her life translated to someone else."
"I enjoyed the free flow approach of the writing style."
"I love the way that the 'bread of life' builds to the end."
Runner up honorable mention prize of $50 is awarded to two tied entries:
1) Margaret Siri Ngwa of Cameroon for "Listening and Reading the Written Word Is All It

Takes." Judges said, "It tugs at the heart. This entry empowers a reader to take a hard look at himself and his relationship with Christ."
"High marks for authenticity and personal engagement."
"Well narrated with vivid description of the main character."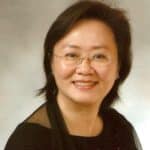 2) Eva Kristiaman of Indonesia for "May I come in, please…" Judges commented, "The message is very basic, very simple, but presented powerfully in the Indonesian context."
"I love the way the concept of food is used throughout…It is such a creative way to make it fit the Indonesian context and also alludes to the biblical references in the life of Jesus and His teachings."
Our team of volunteer judges lent their writing and editorial expertise to judging the top 25 entries based on content, writing quality, creativity and impact. We are indebted to judges Grace Chong, award-winning author of the Philippines; Jon Hirst, American author and co-founder, director of Generous Mind; and Lekan Otufodunrin of Nigeria, online editor of The Nation newspaper.
>>Review the top 25 contest entries
>>Learn more about LittWorld 2012 in Nairobi, Kenya