By Tasanee Yanasiddhi, general manager, Kanok Bannasan (OMF Publishers), Bangkok
During these past two and half months, we have suffered from the impact of the Covid-19 pandemic.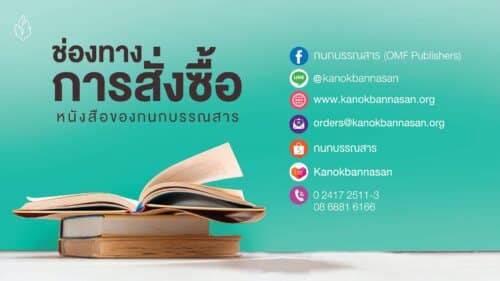 Although infections and the death rate are not high in Thailand, we have to maintain social distancing. [See Thailand's Covid-19 statistics]. Thais are required to wear face masks outdoors and are advised to wash hands frequently. Food shops provide only take-home. All schools, shops and shopping malls are closed. No social gatherings are allowed and all church services have gone online.
However, it is good to see that there are no traffic jams in Bangkok. The sky trains and public transportation are not as crowded as before. Traveling upcountry is not allowed without permission, and even then we have to be quarantined for 14 days. Bangkok's two main airports have been shut down for two months already.
At Kanok Bannasan (OMF Publishers), we allowed some staff to work from home. Most sales staff had to take turns working in the office. At the beginning of May, we returned to normal operations so now everyone is working in the office except the editorial team.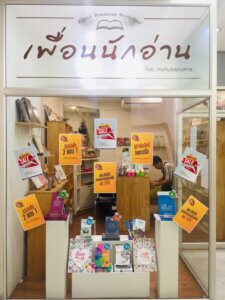 Since February of this year, we've been heavily impacted by the pandemic. At least three big Christian seminars and conferences have been postponed to next year. Our partners had to temporarily close their bookshops.
Our bookshop in a hospital suffered losses due to the hospital's guideline to limit the number of people entering the hospital. Then we decided to limit our shop to only three days a week and shorten hours.
Now we focus more on social media, telemarketing and online marketing. Customers are ordering print books from online sites such as Shopee and Lazada (similar to Amazon) and via the LINE messaging app, which is very popular in Asia.
However, our first quarter loss was -200% compared with the year 2019. Therefore, we had no choice but to make a reluctant decision. We have only 11 office staff and each one handles many duties. We had to reduce staff salary by 13% for 3 months (April to June). Further cuts may have to be considered if the situation does not improve. I do hope that this crisis will pass quickly by the grace of our mighty God.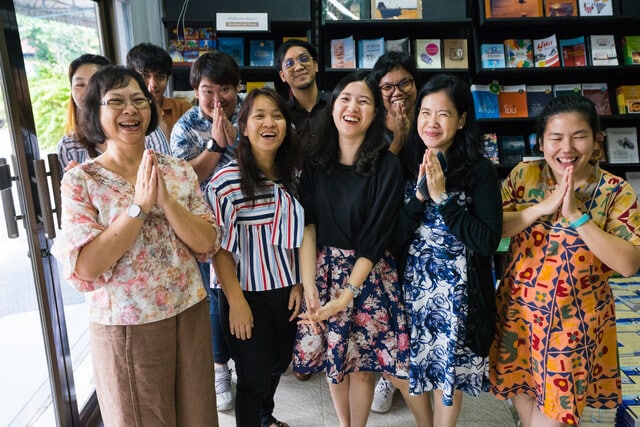 I fully understand the situation that we and many other publishers are facing right now. In Thailand, one Christian publisher announced its closure earlier this year and two Christian bookshops closed early this month.
The world has changed in many ways, but we know that God is still in control of all things. The Lord confirmed this to me in 1 Corinthians 15:58: "Therefore, my dear brothers and sisters, stand firm. Let nothing move you. Always give yourselves fully to the work of the Lord, because you know that your labor in the Lord is not in vain."
I deeply appreciate and praise the Lord who led us to be partners in God's service.
Let us put our trust in our mighty God and pray for each other!
Tasanee Yanasiddhi is general manager of Kanok Bannasan (OMF Publishers) in Bangkok, where she has served since 2009. Previously she served eight years with the Thai Bible Society and three years with United Bible Societies East Asia regional service center.