By Beng Alba-Jones
No writer worth his salt will say that writing is easy. No, it is not. Writing, in its essence, is rewriting. It's taking a mound of ideas and, like Michelangelo, shaping it until you can see your David.  Becoming a great writer requires more than raw talent. You need to be ready to persevere. And persevere some more.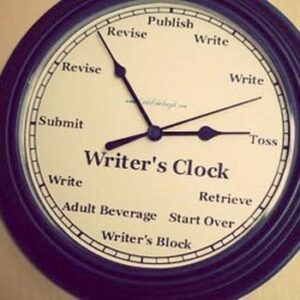 It took J.R.R. Tolkien, the author of one of the greatest epics ever, The Lord of the Rings, 17 years to finish his masterpiece.
The Bible is filled with stories of people who persevered. Abraham waited for the fulfillment of God's promise, a son, for 25 years.
Joseph had to go from job to job, with prison time stuck in between, before he became Chief Steward in all of Egypt.  His ascent to power also involved waiting, which I estimate to be more than 25 years too.
And who can forget Noah? To build an ark when the earth had not flooded at all? The first time Noah was mentioned, he was 500 (Gen 5:32). He finally entered the ark at age 600 (Gen 7:6).
I, too, have done my share of persevering and waiting in writing and publishing—for the writing muse to visit me, to hear from my editor/publisher, for the next big idea.
I have seen the rewards of waiting that the authors I have worked with received. One manuscript gathered dust for 3 years before OMF Lit finally published it. It has sold more than 70,000 copies since 2010. That's like reaching Twilight bestseller status in the Philippines.
God calls us to faithfulness. If He gives us something to do, our job is to keep at it until it's done. The outcome of our hard work is out of our hands.
No matter how many rewrites it takes for our story, poem, essay, article, or any other piece of writing to be considered done, let us not lose heart. Writing is hard—sometimes, backbreakingly hard. You exchange sleep for trying to string words together in front of your computer. You disrobe of your pride and privacy in pursuit of transparency. Despite these sacrifices, not everyone will like your work. You will experience self-doubt and battle feelings of rejection.
But if you think that you have been called and gifted by God to write, then write with the determination of a runner on his last marathon. Be encouraged by the author of 13 of the 27 books of the New Testament, the Apostle Paul: "Let us not become weary in doing good, for at the proper time we will reap a harvest if we do not give up."
The harvest might be tens of thousands of copies sold and enough royalties to enable you to retire early or fly to LittWorld 2015 in Singapore. Or it might be the changed life of one stranger who was inspired by what you wrote.
Writing is a silent yet powerful way to change the world. I, a Filipino, believe that for we do not have Jose Rizal, a writer, for a national hero for nothing.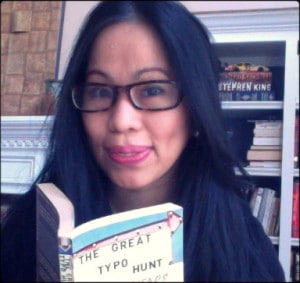 This article was originally published in full length form on Beng's blog as "On Writing and Waiting."
Beng Alba-Jones is a freelance writer, children's book author and a translator/editor for OMF Literature in the Philippines. She has recently exchanged the busy streets of Manila for the quiet city of Mebane, North Carolina, where she resides with her loving husband, Daren.