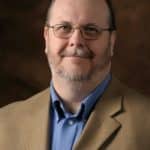 By Dan Balow
Everyone knows that more can be accomplished when people work together. Whether it is a family or a community, church, ministry, business or country, the principles of cooperation and collaboration are always key to solving problems or accomplishing great things that benefit everyone.
Keys to collaboration are mutual benefit and humility. In fact, it has been said that there is no limit to what can be accomplished if no one cares who gets the credit.
Does this apply to publishing? Of course.
Effective marketing of books requires that both authors and publishers cooperate in everything. But this is often the weakest link in the publishing "chain."
The process of marketing and promoting a book begins well before the book actually is published. The digital world of social media and online selling has made cooperation even more important. Starting a conversation after the book is printed will not work well.
Pusonnam Yiri of Nigeria breaks down the process into three parts, his "Triple P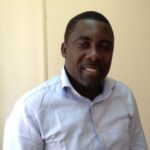 Concept:"
Pre-Production
Production
Post-Production
From here we can create an effective list of actions that will sell more books. In each phase, authors and publishers have tasks to accomplish that eventually lead to effective cooperative marketing. If they are not working together, Pusonnam compares them to a mismatched relationship: "When a fish marries a bird, where will they live after the wedding?"
The most important first step to effective marketing of a book is for the author and publisher to meet together and discuss specifics how to work collaborate. While this seems obvious, most publisher/author problems relate to a lack of communication. Each side assumed the other would take care of marketing.
Step #1 – Meet early in the process (Pre-Production Phase) to specifically discuss marketing collaboration.
Step #2 – Develop a specific plan of action with dates to accomplish and assignments for specific people.
Step #3 – Make ongoing communication (Production Phase) a priority. Schedule regular times to communicate (in-person, phone or email).
Step #4 – Decide to enjoy the process of collaboration and leave the results to God. (Post-production Phase) Disagreements will happen, but when each side views everything as a journey rather than needing to win or lose, good things happen.
Marketing plans are not chiseled on stone tablets like Moses on Mount Sinai! They are written on paper for good reason and can be changed when needed. If something is not working, change it and move on. Often problems occur between authors and publishers when one or both refuse to admit something isn't working well.
Finally, we all know that when we serve each other and work together to accomplish something, God is honored and others are blessed by the humble testimony.
When publishers pray for their authors and authors pray for publishers, the barriers between them are broken down and great things can be accomplished.
When that happens, everyone wins.
This article is based on a webinar that Dan Balow and Pusonnam Yiri led for MAI in August. Watch the webinar video archive. Dan and Pusonnam will also be leading a workshop on this topic at LittWorld 2015 in Singapore.
Dan is director of publishing development and a literary agent with The Steve Laube Agency in the US. He began in Christian publishing in 1983, and over the last 30 years he has been involved in the business side of the industry in marketing, sales, rights management, foreign sales, audio books, digital publishing, web management and acquisitions.