This is the second post in a three-part series, "Do's and Don'ts for Rookie Editors Working

with Respected Writers," based on MAI's recent webinar, "Who? You edit me?!" How can a neophyte editor work effectively with a prominent church leader?
By Beng Alba-Jones
Once a writer has agreed to publish with your house, give him enough time to submit the first draft. Being a well-known leader in the church, his schedule is probably packed with responsibilities. You can't expect him to drop everything and write eight hours a day. Be realistic and generous in giving him time.
After your agreed on deadline has passed and there is still no manuscript in your inbox, follow up. But do so with gentleness and courtesy. Be patient. No responsible person deliberately misses his deadline unless there's a reason. Give the writer the benefit of the doubt.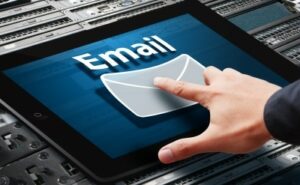 Is there anything you can help the writer with? Is he struggling with his outline? Offer to help. You can do this by asking for whatever material he already has and critique it. Some writers need direction and an editor can help guide the writer find his way.
Encourage, encourage, encourage. Writers should know that they have their editors' confidence and respect. Send an email, text, let the writer know that you are still excited to receive the manuscript from him. But don't overdo it by pestering him and violating his personal space.
We need patience, courage, wisdom and faith in working with a difficult writer. You need to be patient in waiting for the writer to submit his manuscript. You need courage to tell him what he needs to hear so he can communicate with the readers. You need wisdom in knowing what to say, when to say it and how. You need faith in God who, ultimately, is in sovereign control over all.
Do you have any suggestions for dealing with difficult writers? Leave us a comment.
<<Coming soon: Part three "Edit with Respect". Missed part one? Read "Overcoming First Impression Fears"
Beng Alba-Jones is a freelance editor and former assistant editorial manager for OMF Literature, Inc.

<<Register for our free upcoming webinar on May 20,  "Writing for Children" with award-winning children's author Emily Lim of Singapore. Register online now.
Photo above by watcharakun, Freedigitalphotos