By John Maust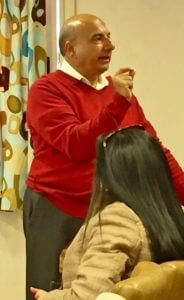 Nine aspiring authors traveled to Alexandria, Egypt, once-great port city founded by Alexander the Great in 321 B.C. and famed in its day as the seat of all learning.  In a place where the Great Library once held 700,000 manuscripts—every known work in existence—they learned the craft of writing at a training  led by MAI and several Arab Christian publishers.
"I wish I'd attended a workshop like this 10 years ago," said a man who writes television and movie scripts, plus columns for a newspaper.
Editors from Egypt, Jordan and Lebanon mentored the writers as they crafted short stories, book outlines and personal experience articles.  The writers relished one-on-one feedback from an experienced editor.
A seminary student and tour guide trained in ancient Egyptian history is writing a novel for general readers loosely based on the life of female Pharaoh Hatshepsut.
The editor of an online women's magazine is writing a manuscript to curb violence against Arab women "by empowering men to be the men God intended them to be."
A man from Upper Egypt is writing Scripture-based poems that he dramatically recites in churches and on Christian television.
Held a seashell's throw from the Mediterranean, the workshop seemed far removed from the fighting and uncertainty plaguing countries across the region.  But those very needs brought the writers to Alexandria.  They want to create words of life and hope
for Arab readers yearning for both.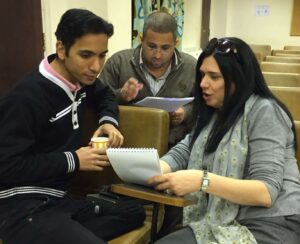 As the writers left Alexandria, two questions linger.  Will they persevere and finish their articles and books in service to God and their readers?  And, will more Arab Christian writers join them to create excellent "homegrown" content in the Middle East?
We pray the answer will be "yes" on both counts.  "For a long time I've had an idea for a book to dispel common misunderstandings about Christianity in Egypt," said one participant after the workshop.  "Now I'm going to write it."