We are delighted to share with you the first submission to the LittWorld 2012 writing contest.
Weathering the Storm
By Stemmah Sariau, Malaysia
"Rain or shine, we have to harvest the rice," my mother sternly admonished us. "We don't need to wait for the sun to smile on us." Christian publishing in my country, especially in the national language, is often through rough and stormy weather. But I pray that inspite of the many challenges, Christian authors and editors, publishers and printers may weather the storm because Christ is in the boat.
"I was almost out of my mind," an exhausted mother whispered to me. Before I could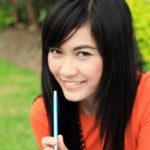 respond, she continued with tears in her eyes, "but I read the book, the Jurnal Wanita (Women's Journal). I was comforted. I could think more clearly." She was referring to the small book written specially for women. It was one of only three titles published in the past five years. Churches, Christian conferences and seminars are the only outlets for Christian publications in the national language.
A Christian publisher confided, "We don't make money. The margin profit is very minimal. But if we don't publish, who will?" Christian publishing in my country is a ministry, and the ones actively involved are very few indeed. Commitment and a sense of responsibility as a member of God's family is the driving force. But a heart comforted,  a soul led to the Saviour and God glorified is the rich harvest in the rain.
Check back here to read new submissions to the writing contest. Learn how you can enter to win cash in the LittWorld 2012 writing contest, "Blogging for Global Impact."
Photo above courtesy FreeDigitalPhotos