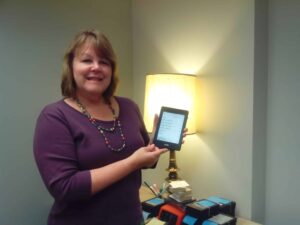 By Robin Pippin
In the libraries of many theological schools in Africa, most books are very old and dated—and even at that, the collection is very limited. Given the cost of shipping books to and within the African continent, the scarcity of books is not a surprise.
In 2012, when staff of Discipleship Resources International (DRI) met with the faculty of Gbarnga School of Theology (GST) in Liberia, a United-Methodist-related school, we were surprised to learn that their classes were conducted with the use of only one book—the teacher's. Students had no books, and if they intended to read an assignment before class, they had to take the book to the nearest town, where they had to pay a copy center for copies of each chapter.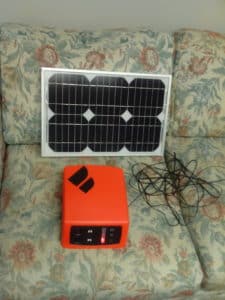 Add to this situation the lack of electricity, running water, and internet at the school—and we realized this would be the perfect place to pilot the E-Reader Project—an initiative to bring E-readers filled with Bibles, reference books and helpful theological texts to under-resourced theological schools of the United Methodist Church. In 2013-14, our staff brought e-readers to faculty and students at GST, fully trained them on the care and use of the e-readers, and made periodic visits to evaluate their effectiveness.
Not surprisingly, GST students reported a marked increase in their reading for their courses and in reading overall. This mobile "e-library" suddenly provided reading materials that had never been available to them before. Recent graduate Wuo Laywhyee said that the Kindle has increased his "appetite to read."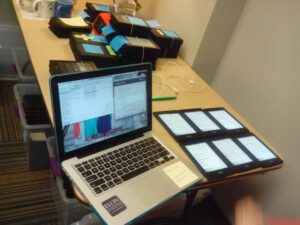 Student Brenda Taylor explained that her increased reading had helped to expand her knowledge of the English language. For many GST students, English is a second language to their indigenous language. The built-in dictionary feature is often mentioned by students as being extremely helpful in their reading comprehension.
The success of the pilot project has led DRI and its partners to expand the project to 18 theological schools in Africa and 6 in the Philippines. We offer the e-readers in Portuguese and French, in addition to English. Finding appropriate and affordable content for the e-readers is an ongoing challenge. To date, we have launched the project with two-thirds of these schools. Our vision includes expanding e-readers to more pastors, who have often have very little access to resources they need for ministry.
For more information or to support the project, see http://umcereader.org/
Robin Pippin is Director of Contextual Resource Development and Distribution for Discipleship Resources International, a division of Discipleship Ministries, an agency of The United Methodist Church, located in Nashville, Tennessee, USA. Robin is married to Tim Pippin and they have three young-adult age children.