"Mom, are you writing about me again?" My daughter sounded offended. "Again everyone will look at me, 'Are you the girl who doesn't like to apologize?'" I hugged her and showed her the letter I was writing was not about her.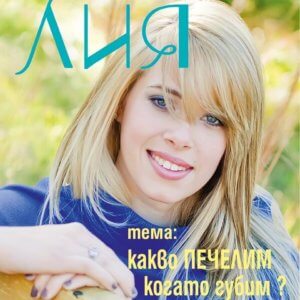 But her question made me think—she had a right to be disappointed. I had often used family stories in lectures and articles I wrote. When my kids were little it was not a problem, but now they were 12 and 8 years old. They had already endured comments from tactless readers. Does my transparency harm my kids, and where are the limits? This question stands before every writer, especially Christians, "How transparent should we be for our readers, especially with our families?"
I could have followed the rule, "Share nothing personal." But how would I speak from my heart to the thousands of readers of Leah Magazine? They do not want dry theories of Christian life or pompous words by a 'perfect' Christian. They would cast aside the magazine if they felt even a bit of insincerity or hypocrisy. They want to biblical truth applied to real life in the 21st century.
But the truth isn't always attractive. The lessons God teaches are painful sometimes and often related to family relationships–where we are most sensitive.
I spent hours praying for wisdom until one day, just before I was about to travel to another women's conference, my little daughter sat beside me. "Mommy, I know that God is sending you to speak to His children. I pray that every word you speak goes directly into the hearts of people and makes them see Jesus."
That was the answer! It came from the lips of my eight-year-old daughter: Every word must reveal Jesus!
I expect contributors to Leah Magazine to be open and honest. We are sharing our failures and mistakes to declare that the winner is on our side! We remember times of darkness, not to live in fear, but to glorify Jesus—the  real light, who gave us total freedom and sent us to tell others.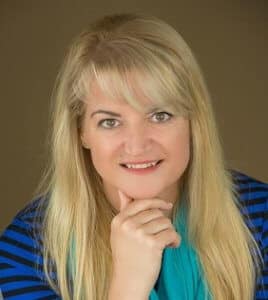 "For the Spirit God gave us does not make us timid, but gives us power, love and self-discipline."
-2 Timothy 1:7
Lord, thank you for the lessons you have taught me in pain and failure. Give me courage and wisdom to share them and glorify you.
Daniela Encheva has been editor of Leah Magazine for 20 years and serves as women's ministry director at Mission Possible Bulgaria.
This article was published in our book, Light for the Writer's Soul: 100 devotions by global Christian writers.
Daniela will coordinate our new Magazine Publishing track at LittWorld 2018 and lead the workshop, "Making Friends with Your Readers."