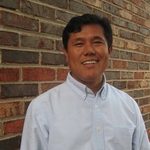 By Ramon Rocha
As leaders, pride can get into our heads especially when we achieve victories and successes in our projects. Accolades can fuel our fire of self-sufficiency, of not needing help from God. An excellent leader is one who has a servant attitude and is humble and teachable.
Listening and openness to comments, advice, correction and even criticism requires humility. Pride is subtle. It's okay to rejoice and celebrate, but we have to remember to defer to the Lord, who is a jealous God.
How do you handle criticism? Ask yourself, "Is there truth to the criticism?" Examine the validity of the comment. If it is correct, even to the slightest degree, ask forgiveness if you've made a mistake. Change your ways. Humbly admit errors, do what is required and then move on.
If the criticism is not true, then either correct the rumor or simply dismiss the critical comment with a clear conscience and submit the issue to God.
"We spend so much time and expend so much energy trying to gain a sense of worth from others…ultimately, only God's opinion of us matters," wrote theologian Stanley J. Grenz.
Excellent leaders intentionally train people to take over someday. Does your company have a conscious program to develop talents and equip those who will lead after you're gone? Succession planning is an exercise in developing humility and our rightful place in God's economy. If you feel invincible and irreplaceable, wake yourself up before God cuts you off.
I remember sending nearly every manager of OMF Literature to trainings either locally or overseas. When David C Cook was offering 10-day courses in Colorado Springs, I sent delegates to learn in editorial, finance, sales and marketing. We sent multiple staff to the two LittWorld international publishing conferences in the Philippines. We also invited board members or their qualified colleagues to lead in-house trainings.
Another measure of humility and teachability is a willingness to be surrounded by people smarter than you. The marketing guy whom I hired back in 2001 is now the CEO of OMF Literature in Manila. When I saw how smart he was emceeing an event for us with Philip Yancy, I told our marketing manager to offer him a job. This microbiology major is now the CEO! He is now taking the company to greater heights, growing from strength to strength.
With humility comes the realization that the company or the department you are heading is not yours. It is the Lord's. We leaders are accountable to the Real Owner. In fact, we have to report regularly to him on how the company is doing, how are we managing the cash, the inventory, how are we leading and managing the staff, yes, even knowing what's happening with our respective staff member's families.
Jesus is our primary example of humility and servant-leadership. The Apostle Paul says in Philippians 2 that our union with Christ should be reflected in our general attitude and in how we relate with others. Basically, we must have the same attitude that Christ Jesus had.
Ramon Rocha is the director of publisher development at MAI. This post is an excerpt from his talk, "Seven Marks of an Excellent Leader in Christian Publishing," given at MAI's European Forum, England, April 8, 2015.
Come to LittWorld 2015, the only international Christian publishing conference of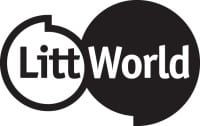 its kind. Join us in Singapore this November 1 to 6, alongside more than 200 professionals from Asia, Africa, Europe, North and Latin America and the Middle East. All Christian writers, editors, graphic designers, publishers and booksellers are welcome. Gain intensive training on strategic publishing-related topics. Learn more now.