By Mark Carpenter, Brazil
As a young teenager growing up in a small town in Brazil, I had little access to the outside world. Only two TV channels were available, and the city newspaper carried only local news. I felt locked in.
Then the son of a Japanese immigrant opened a news kiosk downtown, featuring periodicals from all over the country. I was enthralled. It became my favorite haunt, and there I began to discover news about the dictatorship in our country, the war in Vietnam, the counterculture movement, and much more. I couldn't afford to buy more than one or two newspapers a month, but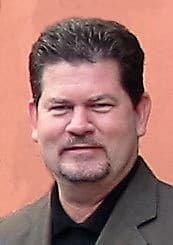 Massao, the owner, would allow me to flip through the books and magazines. I was exposed to great journalism and news about economics, politics, art and culture. And my world was never the same. These writers, photographers, designers and editors opened up new channels of understanding. From a young age I had wished to serve Christ with my life, and now I began to imagine the world and dream about my own future.
I ended up dedicating my life to expressing truth through writing and publishing. Every week at our publishing house in São Paulo we receive letters from readers who live in remote areas, or who are locked up in prison, or who feel imprisoned in difficult churches, families or marriages. As we respond to them, I remember my teenage years, and I am reminded that our own writers, photographers, designers and editors can be the channels of truth and insight that will encourage, broaden perspectives, introduce biblical reality and point the way to new solutions.
Massao opened my mind t the world. As writers, we too hold the power to unlock imagination, inspire action and provide encouragement to those who feel excluded or unimportant, or who can't see a way out of hopelessness, or who feel trapped by the circumstances of life.
"Therefore encourage one another and build each other up, just as in fact you are doing."1 Thessalonians 5:11
Lord, thank you for the education I've received and for the access you've given me to your Word, to good books and to your wisdom as expressed by those who are close to you. As a writer, I need your help in deciding what and how to write in order to become a source of instruction, encouragement and inspiration to my readers. Give me humility and perfect my gifts. Amen.
This article by Mark Carpenter is published as "The News Kiosk"  in our book, Ligh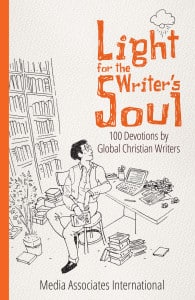 t for the Writer's Soul: 100 devotions by global Christian writers. Order your copy of this inspiring and unique devotional book, available in print or ebook formats.

Mark Carpenter is chairman and CEO of Mundo Cristão, one of Brazil's largest publishers of Christian books, and an MAI board member.