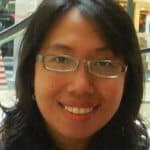 By Yessy Sutama, Indonesia
The first morning of the New Year. I read a text message from my brother. A New Year's reflection. So beautiful. I thought the greeting was quoted by my brother from another person's text message to him. He often does this if he feels that the text was good and would be encouraging to me. However, when I read it this time the content felt so familiar. This made me think for a moment, and then I smiled. Obviously I was familiar with that writing because I myself was the author. It was one of the short reflections that I had contributed to a daily calendar.
I remembered similar occasions. Once when I experienced a crisis, a friend sent me back a writing which I had given her a few years earlier. All this time she had kept my writing because she felt strengthened by it. Now, she sent it back to me because she felt I needed to read my writing again to get encouraged. I did!
As the Apostle Paul wrote to the Philippians, "It is no trouble for me to write the same things to you again, and it is a safeguard for you" (Philippians 3:1). I myself do not think that what I write really could cheer other people, let alone myself. In fact, sometimes when I write, I do it without much thought.
These two occasions helped me to relate better with what a senior pastor and author said to me ages ago. Compared to preaching, he much prefers to write. According to him, even though his sermon is well prepared, people often forget it as soon as they leave church. In contrast, people will remember writing longer and the effect will remain longer. Writing can have a much stronger effect than the usual verbal delivery. That's why he is a prolific writer and encourages others to write.
Unfortunately, perhaps due to our society's low socioeconomic status, the culture of reading and writing in Indonesia is not very developed. It is indeed a challenge, especially for Christian writers in Indonesia.
Lord, help us, and especially Indonesian Christian writers, to remain steadfast in our writing so that we can be a blessing to others.
Yessy Sutama is a theological book editor at BPK Gunung Mulia, one of the large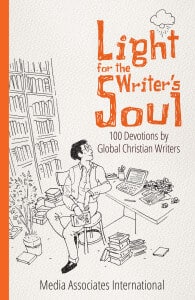 st Christian publishers in Indonesia, and also edits Saat Teduh, the Indonesian edition of The Upper Room. Reading, writing and listening to music are her hobbies.
This article was published as "Not Just Mere Words" in our unique book, Light for the Writer's Soul: 100 Devotions by global Christian writers. Get your copy today.
Read Yessy's article, Written in Tears, winner of MAI's People's Choice Award in our devotional writing contest.