This post is an excerpt from the plenary talk Yna Reyes gave at LittWorld 2012. She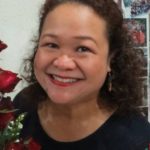 is the editorial director of OMF Literature, the largest Christian publishing house in the Philippines. Join us on October 7 for a free webinar with Yna, "Publishing Program Planning: The hows, whys and whos of what books to publish." Register online now.

The editor's work is a critical component of publishing and it goes beyond manuscript editing. It is the responsibility of the editor to look for writers who believe in the mission and vision of their publishing house.
If your mission includes developing and publishing original Christian manuscripts by nationals, this cannot be accomplished just sitting in a desk 8 hours a day, 5 days a week.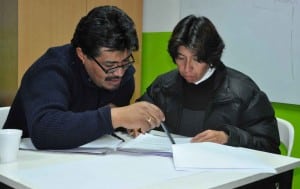 As editors, we need to go out and search the outermost reaches of our local churches, universities, and urban and rural communities. We may need to go out of our own denominational borders and travel to far-flung villages to listen to homegrown preachers. We may need to walk side by side with community workers among the poor and marginalized, and listen to the raw personal stories of the people they serve. We may need to sit-in in the classes of public school teachers who have become natural storytellers through years and years of interacting with children. And we need to go to events and conferences, to theological fora and dialogues – both to meet potential writers and to keep abreast of the issues of the day.
As editors, we need to imagine and anticipate what these potential writers are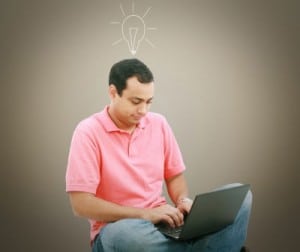 trying to do even if they have not yet written their manuscripts. We need to help them capture the vision for a book – perhaps a potential bestseller. With our humble and tactful guidance, perhaps these writers will find their place in Christian literature ministry in our countries.
Publishers, you need to empower your editors to find writers. Scarcity of writers is a major problem of a Christian publisher in a non-Christian country. We hear about "slush piles" in publishing houses in the West. I wish we had the same problem, but not so. For those of us in places where publishing is difficult, the editor bears the burden of looking out for Christians whom they will encourage to write, and oftentimes, teach and train to write for publication.
The growth of your writers will depend not simply on the editing skills of your editorial team. Editors need to understand that their job may not always stop at 5pm. They may need to accept a call from a distressed writer even in the privacy of their homes. They may need to email the writers not just about the manuscript at hand, but just to send encouraging notes like, "I enjoyed your blog – have you seen such and such a book?" They may need to offer to order a book through Amazon.
What do you think is effective for encouraging writers? Tell us.

Join us on October 7 for a great (and free) webinar with Yna Reyes– "Publishing Program Planning: The hows, whys and whos of what books to publish." Register online now.
 Photo above left courtesy of Michael Collie