"You are not alone."
Clouds of self-doubt nearly kept Pamela Trujillo Fernández from joining our writer workshop in Puebla, Mexico, this June. "I was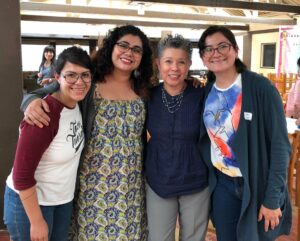 forgetting my call and no matter how hard I tried, I could not get unstuck," wrote the 23-year-old university student with a blog for young women.
"But in the end I did attend the workshop,"  she said, "and it was an incredible experience. The smoldering wick of my call to writing burst into flame."
We interviewed Pamela about the goals and vision for her unique blogging ministry, Mantén el Rumbo (Stay the Course).
What made you decide to start a blog?
Last year I began to write as a way to express my emotions. I noticed that sharing my story not only helped me to heal, but it also helped others. That is the incredible power of story.
My blog focuses on the themes of emotional healing, identity and purpose.  Each post is real, authentic and even a bit raw.  But every article is centered in a relationship with Jesus.
The goal is to encourage people to persevere and to accompany them on their journey toward emotional healing.  I want them to see that they are not alone in facing difficult circumstances and that there is hope in every situation.
Is it difficult to share publicly about your personal struggles?
At first, I was afraid and embarrassed to be vulnerable.  However, when I began to see the responses from young women, I felt encouraged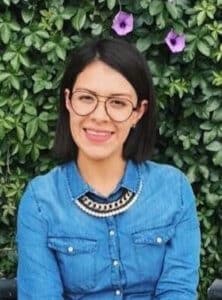 to continue. I wrote one blog article about cutting, and that same day many girls wrote to thank me because the article gave them hope.
Please tell us a little of your testimony.
At age 11, I suffered sexual abuse, and this provoked a series of deep emotional problems and wounds such as depression, anxiety, panic attacks, bulimia and cutting.  My life lost meaning and I tried to commit suicide on repeated occasions.
The secretary at my high school knew about my problems, and she invited me to attend an event at her church.  There I heard who Jesus really was. I could not resist such love, and I accepted Him as my Savior.  That same day I felt hope for the first time, and I began a process of emotional healing in which I learned how to walk each day in freedom.
As a result, I'm very passionate about helping women find hope that their lives can change.
Christian writers and publishers on the front lines are being equipped and encouraged because of your partnership with MAI. Thank you!