By Joshua Fitzhugh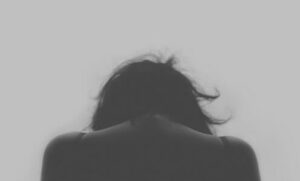 The tiny shadow of a snowflake,
The quiet echo of a tear,
The dim light of a distant candle
In a room filled with fear.
A mother's cries are deep cries, dark cries, long cries,
For the son who is not coming home.
She's thinking: Is he drinking? Is he slinking,
Into a grave now filled with snow?
Her love means nothing to him
And only makes her ache beat deeper.
If she could, she would cling to him,
She would sing to him, she would bring to him
The love he used to…
No, now he's never coming home.
Fear fills a room
Round a dim distant candle
Shining on a fallen tear
As a snowflake,
Drops to the ground.
_
This poem, based on Matthew 27:1-10, was submitted as an entry in our LittWorld 2018 writing contest. Send us your entries and help spread the word! Submission guidelines include: "submit an original piece of writing that helps readers see the truth or power of one Scripture passage in a fresh, new way. Use your genre of choice—fiction, nonfiction, poetry, song, prayer, etc. Entries should not exceed 600 words.." Learn more.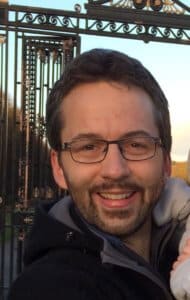 Joshua Fitzhugh is married to Naomi, and they and their two-year old son are looking forward to the arrival of a second child in January. They live in Belfast, Northern Ireland, where Josh studied literature at Queen's University, and where he now works as an editor for Myrtlefield House. He is originally from the USA.