By Cristina Krahling
The challenges many Bulgarian women face are familiar to Gabi Madjarova (right):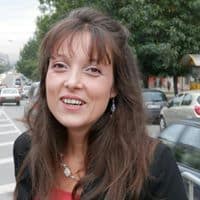 balancing work with piles of laundry and dirty dishes, paying bills and juggling time for family. The 30-something mother of four is already known for her family life column in MP's Leah Magazine.
When her first book launches in early 2015, it will debut Leah Library, a new publishing line by and for women by Mission Possible (MP) Bulgaria. "Bulgarian women feel sort of second class, more like Leah than Rachel," a staff member explained about the name.
After successfully nurturing local magazine writers like Gabi for years, editors Svetlana Karoleva and Daniela Encheva  yearned to inspire women with homegrown books. MAI began helping to equip Bulgarian writers in the 1990s.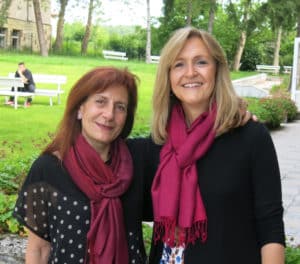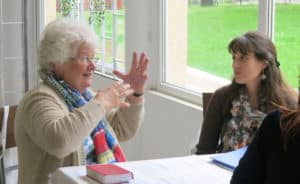 MP's editorial team launched a monthly writer club in 2002 and began leading workshops on their own in 2006.
This June, Gabi and 10 other women gathered for a five-day writer training hosted by MP Bulgaria. Nearly all the women had been published in Leah Magazine and are creating books to encourage their countrywomen. Gabi's manuscript, Hi, Diary!  includes poems, practical articles and inspiring reflections on a woman's world.
MAI trainers Marion Stroud, Alice Crider and Marion Osgood helped Gabi and fellow writers shape manuscripts in group and one-on-one meetings. Writers will reunite in six months for encouragement and accountability.
Two more titles are planned for Leah Library in 2015—The Red Dress Decision, an autobiographical testimony by Nadia Ianakieva; and an inspirational book for the Christmas season.
"We long to see Bulgarian Christian women reflecting God's image of the Christian woman in these last days – passionate and bold for the Lord, ready to go to the end with Him, no matter what," Svetlana says. "At the same time women who are tender, merciful, and compassionate."
MAI intern Cristina Krahling is a senior communications major at Moody Bible Institute. She enjoys scriptwriting, playing classical guitar and reading. Cristina plans to pursue a career in writing for publication upon graduation in December.
Photos courtesy of MP Bulgaria