A new collection of stories by Vietnamese Christians, Out of the Dark Night, launched before an audience of multiple Asian nations in Singapore on September 28. Originally published in Vietnamese, this English edition by Graceworks Publishers aims to share with a wider audience powerful testimonies and lessons learned amidst adversity. "Our brothers and sisters in Vietnam have much to teach those of us who follow Christ in freer societies," said publisher Soo-Inn Tan.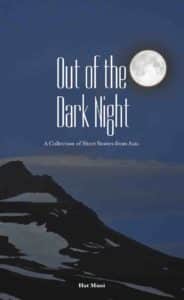 The book began with a small gathering of motivated women in Ho Chi Minh city five years ago.  These writers listened, learned and put their fingers to the keys.  They honed skills and refined ideas in workshops during MAI's three-year training program. Within the first year, they had launched their women's magazine, Hat Muoi (A Grain of Salt). The first issue quickly sold out, and now they regularly print 8,000 copies per issue.
Motivated to share Christ, these women painstakingly compiled stories and edited a book full of testimonies of local people whose lives had been changed by Jesus Christ.  The book's stories range from dramatic mental and physical healings to a believer inviting a friend to church.
"I was blown away by the kind of testimonies inside this book," said Bernice Lee, editor and publisher at Graceworks Publishers.  "This book is such a powerful reminder for all of us that there is hope."
Out of the Dark Night is available for purchase online at Graceworks Publishers or from MAI (email [email protected]) for $10 US plus shipping.
By Debbie Pederson