By Ramon Rocha, director of publisher development
Are you wondering how to improve books sales? You're not alone! Take heart and glean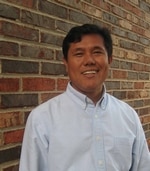 inspiration from these ideas generated by publishers around the globe.
Publish Christian fiction for public schools.
Step Publishers in Ghana has published compelling fiction books with Christian themes for young people and has submitted them to the Ministry of Education for inclusion in the school curriculum. These titles were approved not only by the Education Ministry but by Senior High Schools, the Non-Formal Education Ministry, and the Ghana Book Trust. Step Publishers has been selling

Grief Child

written by Lawrence Darmani, and his other youth fiction titles, by the tens of thousands. Lawrence is now working to have his books approved for school curriculum in other African countries.

Publish more local authors than translations.


VISI Publishing in Indonesia has shifted its publishing program from translating Western books to publishing local Indonesian authors. Their total sales have grown in double digits over the last 3 years.

Use 'out-of-the-box' distribution.
Mundo Cristao in Brazil has sold thousands and thousands of books through the Avon catalogue. Now housewives and mothers order Christian books in addition to make-up, perfume and brassieres.
Distribute through general bookstores.
Kanok Bannasan accepted the terms of general bookstores in Thailand, thus paving the way for their titles to be displayed in 300-plus stores nationwide. Sales of their books through the general market have increased over the last year.
Source printing elsewhere.


Publishers in Africa are now having their books printed either in China or India. Printing costs have dropped by half the price of local printing, including shipping costs.

Bring your books to your readers.
Ezdra Publishers, in partnership with Bus4Life ministry of Operation Mobilization, travels around the Ukraine to sell books. Owner Andrey Kravchenko says, "

Every year we go around the Ukraine several times, visiting hundreds of towns and churches, to deliver and sell our books. This is a great opportunity to meet with our readers, to learn their opinion about our publications, and to know their wishes."
What other strategies are working for you? Share with us.
MAI provides training for global Christian publishers with two goals:  1) to help them become financially self-sustaining and 2) to encourage them to find and publish more local authors.