By George Koshy
Thomas slumped in the corner of a busy bus station in Kerala, India, and wondered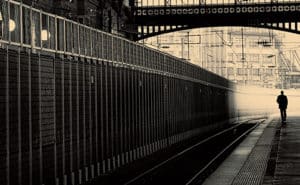 how to end his miserable life. He had fallen into financial trouble the last few years, and his debts were piling up monstrously. Money lenders had begun harassing his wife and children too.
Thomas saw only darkness ahead. He wondered whether he should he hang himself, drink poison or throw himself in front of a train.
The wind began to blow fiercely. Candy wrappers, ticket stubs and other bits swirled around Thomas's legs. He was too preoccupied to brush them away. Then another gust blew away the papers except for a small booklet. Absentmindedly, Thomas picked it up and began to read.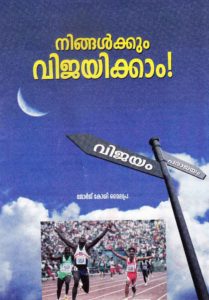 Titled You too can be a winner, the booklet described the love, peace and hope that Jesus Christ offers. A local pastor had distributed the booklet earlier that day. Some people accepted it, and others threw it away. One of the discarded copies had clung to Thomas's leg.
Thomas hungrily absorbed every word and committed his life to Christ in that noisy bus station. He also contacted the pastor, using the information in the leaflet, and today Thomas is a happy member of God's family.
Since I wrote this booklet in 2010, some 14 million copies have been printed in the Malayalam language. Several thousand evangelists are disseminating it across India.
<<Email us for a free copy of George Koshy's booklet, You Too Can Be a Winner. Email George for permission to reproduce and translate the booklet for no charge. ([email protected])
Indian author and publisher George Koshy credits MAI trainers with encouraging him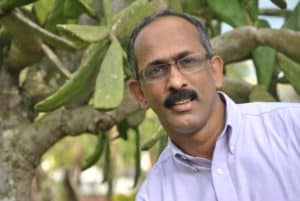 immensely. In return, "I decided to make use of every opportunity I get to support and encourage other writers," he says.

Readers are finding new hope in Christ around the globe via books, articles and other materials created by our training partners like Indian author George Koshy. MAI equips publishers and writers knowing that God uses the written word to transform lives.