By John D. Maust, MAI President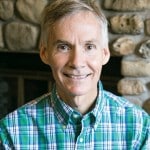 What is the best good news that you have ever received?
I recently asked some friends to describe a time when they received some really good news.
Some, with great emotion, shared dramatic news:
*A scary medical test that came back negative
*A family member had survived a serious accident or catastrophe
*An unexpected financial gift in a time of hardship
*The offer of a new job
Strikingly, each case involved a hard situation that was entirely beyond the person's power to control or change.  A happy resolution depended on someone, or something else—regardless of the person's skills, contacts or maneuvering.  That's what made the news so good.
We Christians know about another kind of Good News. But the phrase can become a kind of spiritual cliché. Maybe it's time we reflect on what makes this news so good.
People try in vain to earn God's forgiveness or approval through good works. But the Good News is that our salvation is entirely a gift through faith in Jesus Christ. What a relief. What amazing grace. What good news!
MAI is privileged to equip Christian publishers and writers who are sharing Good News around the world, often at personal risk or sacrifice.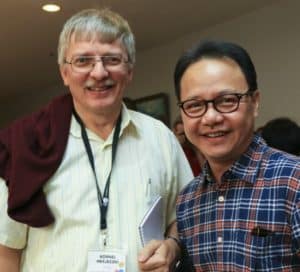 "Publishing is not about making books and selling them, but about fulfilling a larger calling: to spread the Good News to our hopeless world with the help of the Holy Spirit," said Hungarian publisher Kornel Herjecki.
Each book and article published as a result of MAI training has the potential to transform a reader's life, to strengthen the Church and to influence society with Christian values.
Thank you for helping global publishers and writers share the Good News through your prayers and gifts.  And, take a moment to reflect on just how good this news really is.