By Sharon Rose Estores Montojo, Philippines/USA
For the last six years, my family and I have been decorating the house in preparation for Christmas. We usually start with putting up the Christmas tree. This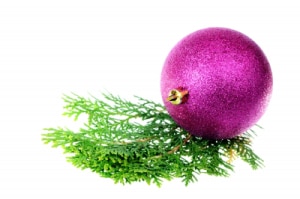 means bringing out items I have stored since last year like the stockings, tree-shaped candles, snowman cookie jars and Christmas village figurines.
One thing that we have always wanted is a Nativity set to serve as a visual reminder of the birth of Christ. One Tuesday morning, my husband and I went to a specialty store for home decorations and furnishings. Of all of the wall decor and different colorful items, one item caught our attention. It was a nativity painting hanging on top of the wall. It looked beautiful and captivating with the light from a lamp in one of the shepherd's hands illuminating the darkness. My husband was curious how much it cost. He was debating whether to buy it or wait for the after-Christmas sale. As it was the only one, he decided to buy it.
When the sales lady handed us the painting, my husband took a closer look. He noticed a nail piercing through the lower portion of the canvas. He thought he might be able to get it at a discount. We then proceeded to pay for it.
As I started to reflect on what had just transpired, it occurred to me that in the same manner, celebrating Christmas is like being in a store with so many beautiful things that can easily distract us from the real meaning of Christmas until God directs our attention to the time when Jesus was born.
While we may have bought the painting at a discount, it dawned on me that it was not the case for Christ. He paid the full price for the salvation of mankind. The nail piercing the lower part of the canvas reminded me how years later His hands were pierced with nails on the cross for my sins.
"For to us a child is born, to us a son is given, and the government will be on his shoulder. And he will be called Wonderful Counselor, Mighty God, Everlasting Father, Prince of Peace." -Isaiah 9:6
O God, may your light continue to shine upon us and give us hope as we live our lives each day.
Sharon Rose Estores Montojo is an aspiring writer and a full-time mom. She completed a course of study in Writing for Children and Teenagers from the Institute of Children's Literature. She is formerly the Director of Literature and Publications in IVCF-Philippines. She is married to Tim and they have two amazing kids. She currently leads a Bible Study group in the International Ministry of Calvary Baptist Church in Beaumont, Texas, USA.
 Photo above by Gualberto107, Freedigitalphotos