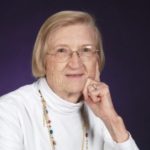 By Frances Fuller
A long time ago we knew a young Iraqi whom I remembered today while reading the news. His name was Asal. Actually, I can't figure out how to write this in English; that first letter does not exist in our language and to an American sounds like a vowel, a bit harsh, made down in the throat. The name means honey, and it feels inappropriate just to solve my problem by calling him Honey.
We were studying Arabic at Georgetown University in Washington, D.C.  Asal, tall and lanky, with a normally serious expression, was studying English.  He comes to mind now, only because he was from Mosul.
We made a point of being friendly with Asal. After all, he was just a nineteen-year-old, far from home. He spent the night at our house on Christmas Eve, was with us when we read the Christmas story with our children and put them to bed with prayers. He was with us in the morning, as we had coffee and fruit cake and opened gifts, some with his name on them. I remember his telling me, sitting in our living room, looking around at our family, "Mr. Wayne is a very lucky man."
The truth is that he admired Wayne a lot. Once he was in the car with us, in heavy traffic, when the car in front of us stalled, blocking our side of the street. The driver of the stalled vehicle was a woman who was obviously doing what she could. Wayne jumped out of our car, spoke with her for a moment, then threw up the hood of her car and did some little trick. The car started immediately, and Wayne waved the woman on her way.  Asal considered this a remarkable event. He talked about it for the next 10 minutes. "Mr. Wayne is so courteous. He is very kind. Mr. Wayne is so clever. He knows what to do." I think he used all his vocabulary describing what had happened.
Asal was a Muslim, of course. We talked now and then about his faith and ours.  At least once he went to church with us, to a Baptist church in Arlington. I went to a Sunday School class for women, the children to their age appropriate classes and Asal and Wayne to a men's class.  Afterwards, I was already sitting in a pew in the sanctuary, when Asal came ahead of Wayne and sat beside me. I asked him about his class, and with great enthusiasm he said, "The lesson was about God's love, and it was wonderful!" This was the first time I had ever taken a Muslim to church, so I was glad, even maybe a little relieved, that he had been blessed.
I remember Asal telling me about praying at midnight as 1963 rolled over and he entered 1964. He talked of somehow setting up a formal situation, preparing himself, reading the Quran, and seeking God's favor as he entered the new year. I was impressed that his prayer was so personal.
Asal really helped me once.  Someone who knew that we had Arab friends there at Georgetown sent me some evangelistic tracts in the Arabic language so we could give them away. The problem was that we were studying the colloquial language under a Lebanese teacher, and I could not yet read a word of Arabic. I was not willing to give those tracts to anyone without knowing what they said, so I showed one of them to Asal and asked him to tell me what it was. He read one paragraph and then told me, "This is something against Islam." That was an important revelation.
Six years later I became the director of a small Christian publishing house in Beirut.  And, remembering Asal's words, I determined that I would not publish anything that attacked or denounced or disrespected another person's faith. I would attempt to share everything true and beautiful about mine and continue to seek God and encourage others to seek God.  After all, our scriptures tell us that if you seek God with all your heart, you will find God.
My last memory about Asal relates to the death of President John Kennedy. He was truly grieved, and when I told him that we had taken our children to Arlington Cemetery and were standing beside the road to witness the funeral procession up close, he felt so sad that he had missed the opportunity. He clearly pictured it like an Arab funeral and said if he had known it was happening, he would have joined the procession. "I could have walked behind his casket!"  He felt this to be an honor that had slipped past him.
The school year ended; we went our way and, though we didn't mean to, we lost touch with Asal. I assume he went back to Mosul. That was his intention. Now that Mosul has become a symbol of the war against ISIS, I wonder if he survived all that has happened. If he was lucky, with a wife and children around him, like "Mr. Wayne," he should be a grandpa now. I picture him still erect and lanky with that thoughtful expression on his face.  I hope he kept seeking God. I hope he is safe in body and soul.
His significance to me at the moment is that he is my human image of Mosul, a good man in a city besieged inside and out.
It is possible, of course, that Asal is no longer in Mosul, for some good or bad reason, but some grandpa is there, some erect, studious man who is proud of his family and responds to God's love. I can imagine a bit of what it is like to be old and see your city being destroyed around you, your country in fragments and still a battleground.  While the young may manage to dream of another day and find hope somewhere, the old may just die of their broken hearts.
That's what I think, seeing Mosul in the news, all of its pictures dominated by rising smoke.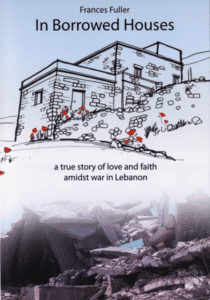 This article was used with permission of Frances Fuller, a former MAI board member. It originally appeared on her blog, In Borrowed Houses, also the title of her autobiographical book. The book describes her journey leading a Christian publishing house in war-torn Lebanon.