The gruesome video showing beheadings of 21 Egyptian Coptic Christians in
Libya last February spurred writers at the Bible Society of Egypt into immediate action. Within three days, a powerful tract began reaching the hands of mourning Egyptians, and ultimately 1.65 million readers. It became the most widely distributed Christian leaflet in the nation's history.
The tract contained Scripture about suffering and Christian love in the face of evil, and a poignant poem written in colloquial arabic: "Who fears the other? The row in orange, watching paradise open? Or the row in black, with minds evil and broken?"
We are reminded that the written word can comfort, heal and point hurting people to Christ at a time of questioning and crisis. While terrorists may have hoped to foment religious strife, Bible Society Director Ramez Atallah said that the killings have united Christians and Muslims in the troubled country.
Praise God for the bold and creative witness of Christian publishers and writers in the world's hard places. MAI continues strategic partnerships with publishers in the Middle East.
"We cannot impact our Egyptian culture if 95 percent of Christian books are translations," said one speaker at our June workshop in Cairo. About a dozen motivated Egyptian writers and four local editors discussed book ideas: a children's book with creative exercises for Scripture memory, the story of a woman's journey through depression, profiles of unsung heroes in the church in Egypt, a novel for young adults, an anthology of inspirational readings (a kind of Egyptian Christian "chicken soup for the soul"), and more.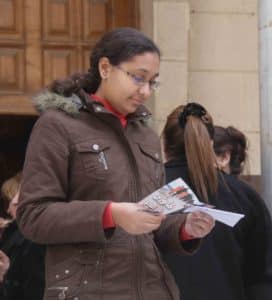 Please pray for these infant writing projects and that the writers will stay disciplined. Plans for another training in 2016 are already underway with our local hosts. The need is urgent for quality Christian books and articles for the Egyptian people.
"I've never received this kind of encouragement," a writer in her mid-twenties wrote us after the workshop. "It does feel like a new beginning and a boost to write. This passion in our hearts is truly a gift from God.  By discipline and grace, words will flow and stories will be told."
Graphics courtesy of Bible Society of Egypt