LittWorld sparks fresh vision
Oct 28 to Nov 2, 2018

"Sometimes we yearn for Christian books but can't find one. Please pray that God would allow Christian bookstores to open in our country," wrote Noelle, who joined our recent LittWorld conference in Singapore.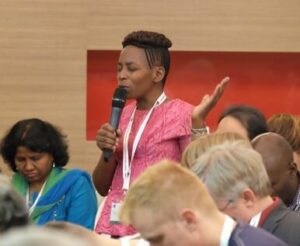 Christianity isn't recognized in Noelle's (a pseudonym) homeland, where vocal witness for Christ landed her father in prison for months.
"I have always had a desire to write. LittWorld gave me that direction and reignited my passion," she told us. "I want to tell the story of what the Lord has been doing here beyond our borders."
Noelle and 250 more writers and publishing staff from 52 countries were challenged to "think locally and write globally," in a plenary talk by Nigerian author Pusonnam Yiri. During his session and others led by 40-plus talented speakers, many participants gained vision and skills to reach readers far and wide, including:
Ukraine: Pastor Sergey Sologub found a potential publisher for his manuscript, Worship Alphabet for Families, and is planning a writing camp for Ukrainian pastors this year.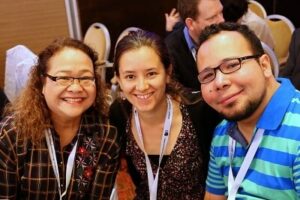 Zimbabwe: Publisher Priscilla Musoki plans to pen children's books and is working with church leaders to equip writers and editors.
Mexico: Illustrator José Carlos Gutierrez of Mexico conceived a book to equip budding Christian comic artists after noting widespread interest in the two workshops he led.
Local chair Bernice Lee of Singapore and her team of volunteers facilitated this successful conference and the last one in 2015. Please pray that these 250+ global wordsmiths will persevere. Pray that God will protect and empower them to create words of hope in their nations and beyond.
"Each one is a potential collaborator in MAI's efforts to eradicate global hunger for the written word!" Bernice said.
Top and bottom photos by Jeam Wong, middle photo by Annette Chen