By Jacob Samuel, India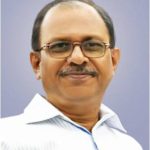 "Taking the five loaves and the two fish and looking up to heaven, he gave thanks and broke them. Then he gave them to the disciples to distribute to the people.  They all ate and were satisfied" (Luke 9:16,17).
I had just finished reading the success story of J.K.Rowling, the author of the Harry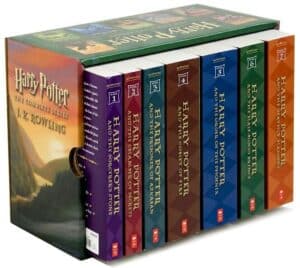 Potter fantasy series. The books have sold 400 million copies and have been recognized as the best selling book series in history. A successful writer indeed!
Then an inner voice started echoing, "You say God has called you to write. What have you done? You have published just a few articles and short stories. Do you think you can really make an impact?" Darkness seemed to fill my soul. Thank God, it did not last long. The Holy Spirit had something to teach me through the story of Jesus feeding the five thousand.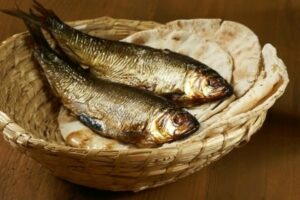 A large crowd followed Jesus. As the day ended, the disciples asked Jesus to send the crowd home as they were in a remote place. Jesus' response would have shocked the disciples when he said "You give them something to eat." It was an impossible task for the disciples. To Jesus' question about what they had, they answered, "We have no more than five loaves and two fish." They knew it was too little considering the need. But Jesus took them, gave thanks, broke them and had them distributed to the people. They all ate and were satisfied.
I remember with gratitude how the book Man Alive (Michael Green) convinced me

of the reasonableness of Christian faith as a young Christian and how the book An Unfading Vision (Edward England) motivated me to write for God. God uses the gifts and talents of His people to fulfill His purposes. My gift of writing might look too insignificant. But God wants me to offer it to Him. It is up to Him to use my gift of writing in the way that He wants. He may use it to comfort someone in pain, save a young person from a wrong choice, or encourage a lonely missionary. What I have to offer may be too little. But He blesses it and uses it for His glory.
Lord, I offer you my gift of writing. Take it, bless it and use it to bless others. Amen

Jacob Samuel works for a non-profit in India. He also edits the campus magazine Our Contact, published by Union of Evangelical Students of India. Jacob writes for Christian students and professionals, and also for secular readers on Christian values. He enjoys reading, writing, listening to music, visiting places of historic importance and exploring creative ways of communication.
This article is an entry in the MAI devotional writing contest.