This article is an entry in the MAI Devotional Writing Contest. Try your hand at a 400-word devotional to encourage fellow writers worldwide. See contest guidelines and rules.
By Elizabeth Van Tassel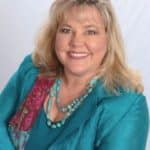 It's one of those mornings when the alarm didn't sound, my son wants to hibernate rather than attend school, and we catch each red light en route—the tension almost makes me believe my writing is just another obligation.
A deadline looms, thumping on my mind.
Little yellow signs mark the pathways, reminding me of one more "to do." It's voting day. Sigh.
Attitude check. I get to vote, not I have to. Voting is a privilege, I remind myself, shuffling the day to accommodate new priorities.
Suddenly, a memory pops up. In gemology school, my class was studying for finals. We would chat in the lab while examining stones to uncover flaws or distinguishing characteristics. A colleague asked loudly if I'd like to visit his far-away country and help him show the royal family jewels in their homes, or in the royal harem. Apparently the princesses often wore designer dresses and gems beneath robes covering them from head to toe when in public. I considered how amazing it would be to help ladies with such a different lifestyle, and budget.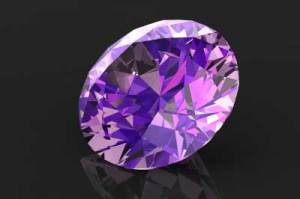 The next day in the lab, I was able question him about the trip, and the morning headlines. Gemologists-to-be squinted sideways from their microscopes. The sound of pebbles and gems being examined was all I could hear. I lowered my voice. Photos of famous models being detained in his country, their passports taken by the government, were in the newspaper. Suddenly freedom seemed more important than international sparkle.
Taken aback at my whispered decline, my colleague asked why I said no. "Think of the gems, the royalty! Ignore the hype," he urged.
I asked whether women could write there, and if the media was censored.
He scratched his head and said, "Yes, but it's best that way."
I replied, "Whether or not I agree with who's in office, I am grateful to be able to agree or disagree."
End of debate.
Thank you, Heavenly Father, that as Christians anywhere in the world, we can all be clothed with Christ's significance, custom made with His love.
I delight greatly in the Lord; my soul rejoices in my God. For he has clothed me with garments of salvation and arrayed me in a robe of his righteousness, as a bridegroom adorns his head like a priest, and a bride adorns herself with her jewels. -Isaiah 61:10

Elizabeth Van Tassel faces life's challenges with faith. Having survived a wildfire, as well as many life-altering trials, she provides parents and kids with tools to live a resilient life. Her gemology background brings a special flair to her speaking, classes, and fiction and nonfiction writing.
Wait, there's more! Did you enjoy this article? Click the Facebook "Like" icon to vote for it in the MAI Devotional Writing Contest. The entry posted with the greatest number of Likes will win the People's Choice Award and $100 USD.
Enter the MAI Devotional Writing Contest. Pen a 400-word devotional to encourage fellow writers worldwide. See contest guidelines and rules.
Photo above courtesy boykung, Freedigitalphotos