By Yna Reyes
I'm excited about this 80-page-book that OMF Literature produced in response to the crisis: WHAT ABOUT COVID-19: WHY? WHAT NOW? WHAT'S NEXT? It took our publications team only one week to put it together. It's a compilation of 18 tough questions that many people have been asking in relation to COVID-19. We asked eight of our authors to answer at least two questions each. Bishop Ef Tendero also contributed an answer to one question, plus the Gospel Presentation, and the "Panalangin sa Gitna ng COVID-19" (Prayer in the midst of COVID-19).
What's exciting about this book is that it tackles the real, tough questions many people are asking these days. And the authors gave honest and compassionate responses. The material is evangelistic–and very accessible because it's in Taglish.
Our authors who responded to the invitation are Rico Villanueva, Nomer Bernardino, Ronald Molmisa, Nelson Dy, Jun Gonzaga, Joyce Piap-Go, Nor Gonzales and Grace Chong. They were kind enough to agree to write their 500-word articles in just two or three days. They also agreed to waive their royalties.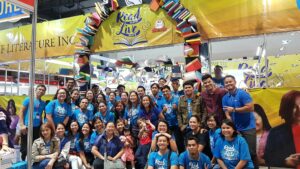 Former OMF Lit editors—Beng, Karen, Ian and Mich—helped Joan, Joshene and me in the editing. These former editors also contributed their services for free. I assigned two articles for each editor so we could finish fast. Bayanihan (All hands on deck) to complete this project. It warms my heart.
Our plan for the book is to invite churches, organizations and individuals to sponsor its printing so that copies can be donated to frontliners and the many Filipinos who need help at this time. We are targeting printing at least 20,000 copies. We just released an ebook edition that can be downloaded for free here.
PLEASE PRAY:
1) That this book would be used by the Lord not just to give hope to many people, but that through it many would come to a saving knowledge of Jesus.
2) That we reach many partners who would order copies in bulk. Our target is to print at least 20,000 copies.
3) Good health for our staff, management and board.
4) For the sustainability not only of OMF Lit but of the whole publishing and distribution industry in the Philippines as we try to bounce back from this crisis.
If you would like to partner with OMF Literature to distribute this booklet for free, email [email protected].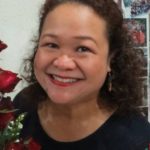 Yna Reyes is publishing and communications director of OMF Literature, Philippines. She serves as a secretary of MAI-Asia.