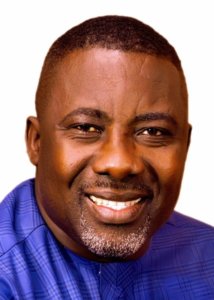 By Pusonnam Yiri, Nigeria
The following excerpts are from the author's chapter in our new book, African Writers: A Journey in Writing.
Imagine a leaf dropping from a tree's branch with no hope of surviving, then suddenly getting another chance to be reattached to the tree and live even better than before. For me, becoming a writer is like being that leaf, granted a unique chance to develop only by the grace of God….
In the northern part of Nigeria where I live, many people have faced emotional trauma from the activities of insurgents and fanatics. Many people have lost their loved ones and possessions in crises. My wife was also directly affected. She lost her cousin and his two boys. I too have had my share of loss in the crises. Some church buildings were burnt and many Christians persecuted. Almost on a daily basis, we wake up with news of death, destruction, and security breaches. Only by the grace of God is it possible to concentrate and write in such a difficult situation.
Furthermore, we have had problems with inadequate power supply. Imagine a situation where you often have to wait for power supply for hours to charge your laptop. In urgent situations, the option is to either use a generator or go to a place where power is more stable. This is frustrating, especially when ideas are pressing for release.
It was challenging growing an organization, providing for my family, and writing at the same time, especially without a salary. Balancing the three has not been easy, yet I was able by the grace of God to grow in writing.
The task of releasing my first book was challenging. I did not have a computer, nor did I know how to type well. The first draft was handwritten. After that I took it to a business centre for typing, then to some people who helped edit it. I had neither a mainline publisher nor the money to print. I made a special arrangement with a printer who was kind enough to print for me on special terms. His contribution was indeed memorable in my writing journey.
A friend of mine later gave me a desktop computer—my first computer. It may not be as valuable to me now as it was then, but it was a great gift. Eventually I bought a laptop, which was vital in speeding up my work. My computer skills have developed. I no longer use the handwritten approach to write my books but type them myself on my laptop. This has simplified my writing process.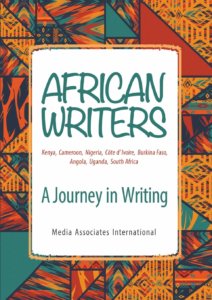 A proverb asks, "When a fish marries a bird, where will they live after the wedding?" This indeed is a difficult union, full of confusion. Similarly, without my Christian faith my writing journey would have been full of confusion and many difficulties. Jesus is everything I have. Without him I cannot do anything. Even my academic qualifications are theological. That means my effectiveness in writing and lifestyle are anchored by my faith in God. This has given me my central theme in writing and methods of communicating it effectively…
My motive for writing is also shaped by my faith in God. I see my writings as tools for helping people know God better and grow effectively in their use of gifts. Fiction is the genre I find most appealing. It gives me the opportunity to create and push the boundaries of human discoveries in God's master plan. It also helps me to explore and bring into reality things that are unimaginable….
Read the full chapter and the journeys of 10 other African authors in African Writers: A Journey in Writing, now available for purchase in print from MAI or Amazon or an ebook for Kindle, Kobo or Nook. Learn more.
>Pusonnam will be speaking at our LittAfrica conference this November 5 to 7 in Ghana. More details.

Pusonnam Yiri is the founder and president of Nachau Turomale Centre LTD near Jos, Nigeria, where he trains local Christian leaders to write and publish. He is the author of Local Thinking (2018), and a series of four motivational books: Blindness of the Mind, Slavery of the Mind, Storms of the Mind and Injuries of the Mind. Pusonnam has started publishing books of Nigerian authors, aiming to produce practical titles with local content. He has also served as a trainer for MAI.  He has a diploma in Mass Communications from the University of Jos, BA in Missions/Evangelism from ECWA Theological Seminary, Jos (JETS) and an MTh in Systematic Theology from the Theological College of Northern Nigeria, Bukuru (TCNN).