MAI is pleased to announce the winners of the LittWorld 2015 Devotional Writing Contest. Participants were invited to submit a short devotional article to inspire and encourage fellow Christian writers around the world. We were delighted to receive more than 90 submissions from 20 countries and 5 continents.
First place prize of $300 is awarded to Melanie N. Brasher of Canada/South Asia for her entry, "The Season of Oranges and Unfinished Writing Projects." Judges commented, "Using gifts of nature as metaphor, oranges, the writer graphically dramatizes ripening in our calling and waiting on the Lord."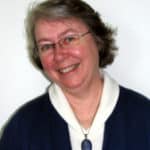 The second place of $150 goes to Marcia Lee Laycock of Canada for "God's Best Plan: Stop writing." Judges remarked, "This devotional vividly addresses every writer's struggle to find balance in life and work. When our writing becomes an obsession, more important than people and even God, it's time to step back and seek God's direction."
The People's Choice Award of $100 is awarded to Yessy Sutama of Indonesia for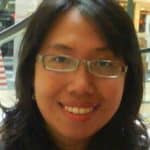 "Written in Tears." Select contest entries appeared online at www.littworldonline.org, and this award is given to the one receiving the most Facebook "like" votes by the contest deadline of December 15. Yessy's received 161 votes.
Judges commented, "This bitter-sweet story tugs at the heartstrings. It gives us a ringside view of pain, particularly the writer's, and how pain can plunge us into darkness. By writing through her tears, she found a new way to overcome sadness and reignite her world."
Our distinguished team of international judges for the writing contest included: Grace Chong, award-winning author of the Philippines; Pearl Griffith, author, editor, writer trainer and publisher in Trinidad; and David McCasland of the USA, writer for Our Daily Bread, and author of Oswald Chambers: Abandoned to God.
"I want to assure each of you who submitted a devotional that you have won a personal victory," said David McCasland. "There are many people who want to write, but few who actually do. You have written and you have won!"
Many of the contest entries will be featured in a new devotional book for global Christian writers, which will be launched at our LittWorld 2015 conference in Singapore this November.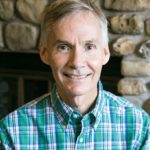 "We look forward to sharing these devotionals with the global Christian community, and pray it will inspire writers to persevere and excel in their ministry of the written word," said MAI President John Maust.