This article is an entry in the MAI Devotional Writing Contest. Try your hand at a 400-word devotional to encourage fellow writers worldwide. See contest guidelines and rules.
By Yessy Sutama, Indonesia
To become a well-known writer is one of my big aspirations in life. To imagine that someday my book becomes a classic reading and my name will be timeless in  history is really exciting. I even started thinking about what pseudonym to use, a name which would be mysterious and unique. On many occasions, I tried to write short stories, novels, poetry, devotionals, and include them in various competitions. I was motivated by the desire to make my mum proud. In the Chinese tradition, the idea of "make your parents proud" is important in a child's life. This motivation really burns my spirit.
However, March 24, 2013, all of that dreams vanished. My mother died of liver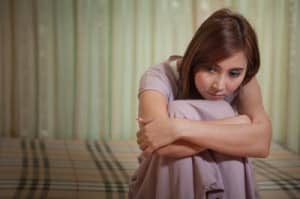 cancer. I was so devastated. Whatever I did seems to hold no meaning anymore. At that moment, I felt as though my life stopped suddenly. I no longer had any interest in anything including writing. I feel there is nothing else to be pursued in this life. All is over. Only regret and guilt remained. I look at myself as a shameful loser who couldn't make her mum proud. Then, when the sadness engulfed, I began to blame myself for my mum's death.
So dark was my world. I felt that no one can help me in this valley of sorrow. Like Jesus who felt abandoned by the Father in His sufferings, so did I. "My God, my God, why have you forsaken me?" (Mk 15:34).
Now, one year and seven months has passed. My grief is not completely gone, but the recovery has occurred in me slowly. The Lord comforts me by giving me a daughter, who I had never imagined that I would be able to have.
Seeing my daughter's smile and eyes, I know that God never abandon me. With a little faith, once again, I take my journey as a writer. Whether my writing will become a classic or not, whether my name will be immortalized in history or not, it no longer matters. I just want to write! Writing about my story, my joy and sadness. I believe that my mother is still and always proud of me as long as I endure to do my work well, enjoy my life, and keep writing.
I pray that God's love will light up any darkness that buries our passion to write.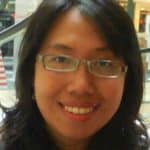 Yessy Sutama lives in Jakarta, Indonesia, with her husband and one little daughter. She is editor at BPK Gunung Mulia, one of the largest Christian publishers in Indonesia. Besides editing theological books, she also edits Saat Teduh, the Indonesian edition of The Upper Room. Reading, writing and listening to music are her hobbies.
Wait, there's more! Did you enjoy this article? Click the Facebook "Like" icon to vote for it in the MAI Devotional Writing Contest. The entry posted with the greatest number of Likes will win the People's Choice Award and $100 USD.
Enter the MAI Devotional Writing Contest. Pen a 400-word devotional to encourage fellow writers worldwide. See contest guidelines and rules.