This poem by Joshua Fitzhugh won third place in our LittWorld 2018 writing contest. Judges commented, "Short, evocative and impactful piece. Assured writing, excellent command of language," and "There is a lot of hidden passion for God that's contagious."
Participants were invited to submit an original piece of writing that helps readers see the truth or power of one Scripture verse or passage in a fresh way. We received more than 152 submissions from 91 writers in at least 22 countries.
Zacchaeus
By Joshua Fitzhugh
Tears unshed
sit silent
behind his eyes,
Fortress of an anguish long withheld.
Fears unfaced
sit silent
in his heart,
Bitterness of a loneliness self-imposed.
That pain like no other,
rips apart his mind
And leaves the tattered shreds
of a man
long-rejected.
But Love
comes in.
Enters the room uninvited.
Lightly kisses, the drooping head raises.
Holds his gaze
through a doorway,
up that hill
and dies.
Luke 19:1–10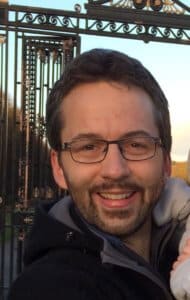 Joshua Fitzhugh is married to Naomi, and they have two children. They live in Belfast, Northern Ireland, where Josh studied literature at Queen's University, and where he now works as an editor for Myrtlefield House. He is originally from the USA.