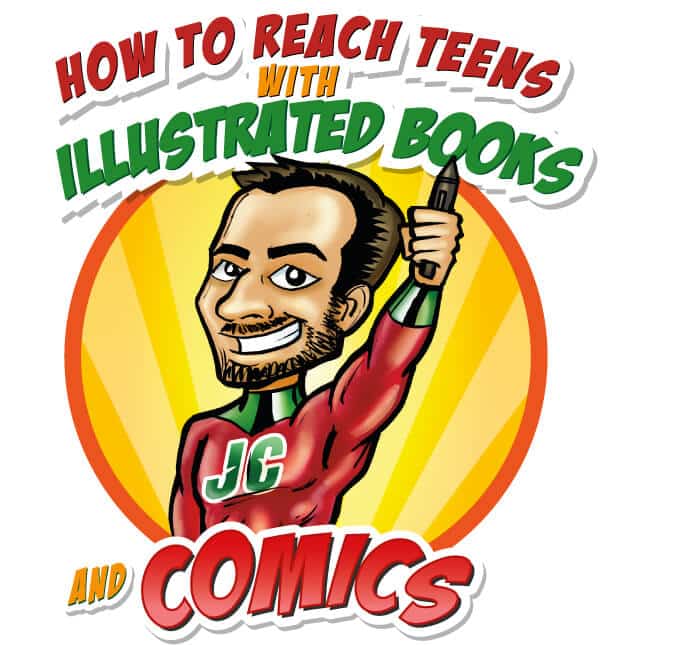 How to Reach Teenagers with Illustrated Books and Comics
Learn the fascinating process of creating illustrated publications for teenagers. We'll discuss: choosing illustration style, creating appealing characters, sequential art techniques, making the most of combining text and illustration, the editor and artist working process, and more.
You'll learn:
The importance of illustrations and comics in reaching teenagers
How to commission illustrations for books or comics, and choose wisely
How to use both printed and digital media effectively
How to create local illustrations and use them globally
José Carlos Gutierrez is a graphic designer and illustrator in Mexico City. His comics have won several international awards, including the
first International Christian Comics Competition in 2005, organized by Comix35. Later, he served on the Comix 35 staff in 2010 as director of public relations for projects in Spanish and led training seminars in Mexico. Last year he was a workshop speaker at MAI's LittWorld conference in Singapore. His comics and illustrations have been published in Prisma magazine in Mexico and in Timazi magazine in Kenya. José Carlos has illustrated Christian books for young people by authors Keila Ochoa Harris and Tim Ferguson. He recently participated in the Christian comic series Captain Sun, the sales of which are donated to Butterfly Project, a ministry that supports girls who have been victims of trafficking in the Philippines. José Carlos and his wife are involved in  their church, where he creates comics for  vacation Bible school and designs for the missions program.
[button style="btn-success" url="http://bit.ly/30Z4KuH" target="_blank"]Register Now[/button]