Kenyan public health specialist, author, and founder of Li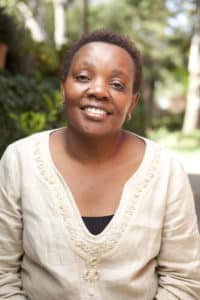 fe in Abundance International (LIA) Dr. Florence Muindi will be the opening-night speaker for Littworld 2012 in Nairobi, Kenya. Considered an industry leader in community development, her work has mobilized local churches to help provide health care for the poorest of the poor.
Muindi has served as a medical missionary throughout Kenya, Ethiopia and Sudan since 1989. She received training in Switzerland and Belgium in specialized health interventions, holds a diploma in Urban Poor Theology and is also an ordained minister. She holds an M.D. as well as an M.P.H.  degree.
Through her work among the urban poor, Muindi knows firsthand the challenges that African publishers/writers and their readers face. In her opening talk, she will challenge LittWorld participants to look afresh at the needs of the world and to create relevant material for readers with minimal resources.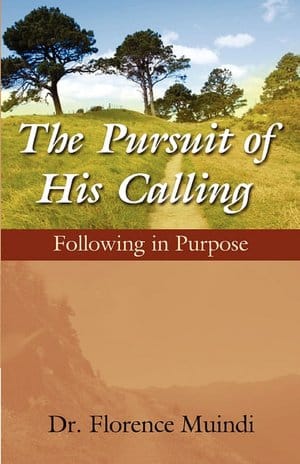 Muindi shares her Spirit-led journey into public health in her autobiography, The Pursuit of His Calling: Following in Purpose.The book details Muindi's childhood in Kenya, studies and graduation from the University of Nairobi Medical School, starting a family, and founding LIA.  Her non-profit holistic ministry is committed to bringing health to the poor through the local church, the first ministry of its kind in East Africa.
As the international director and president of LIA, Muindi facilitates the mission of the organization in implementation and development, overseeing support raising, advocacy, strategic plans and budgeting. Since its beginning, LIA has catalyzed about 100 church-based projects working with with local churches in 62 communities across 7 countries (representing approximately 620,000 people). As a result, nearly 3,000 people have been trained in community development approaches.
Muindi looks forward to communing with fellow believers at Littworld 2012, sharing her story, and inspiring attendees "to continue writing as God instructs and speaks," she said.
>>Only a Few Spots Remain! Register online now. Deadline: September 24.
>>Download a brochure pdf for LittWorld 2012
>>More about LittWorld 2012, MAI's unique international publishing conference
By Katie Skero, former MAI intern
Photos above courtesy Dr. Florence Muindi