NEW third edition! Will Christian publishing in the Majority World always require subsidizing to survive? Or can publishers flourish on income generated from publishing operations alone? This daunting goal may be difficult to achieve, but it is possible, according to author Ramon Rocha III. He offers wisdom from decades of experience in business, Christian publishing and global consulting. This book provides key principles and practical strategies to equip global Christian publishers to pursue financial sustainability. This NEW third edition offers multiple additions and resources.
"This long-needed booklet on publishing serves as a welcome help to both large and small publishers of Christian books around the world. Ramon Rocha III provides valuable insights on principles, based on his 20 years of experience in the field. This resource will be of help to global publishers who minister in difficult countries due to a challenging political scene, religious persecution, or a population with limited purchasing power." —Peter Cunliffe, Founder, Editora Mundo Cristao, Brazil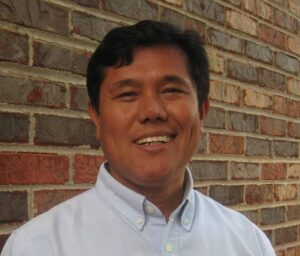 Ramon Rocha III is director of publisher development at Media Associates International (MAI). He leads MAI training to strengthen Christian publishing in underserved areas of the world. As former CEO of OMF Literature, Inc., in the Philippines, Ramon led it to become one of the nation's largest Christian publishing houses. He was an entrepreneur for 12 years before entering the publishing industry. Ramon holds an MBA and BS in Business Economics.
Paperback, 154 pp. Published by Media Associates International. Available in print.