Ruzelle Tan of the Philippines garnered runner-up honors in our August writing contest. Writers were invited to respond to this prompt in 400 words or less: "What Scripture passage has gained special meaning for you during the global pandemic?"  Thirty-six writers from 18 nations in the English contest submitted entries.
Ruzelle's entry, "Where One Can Learn Submission" on Ephesians 6:2, describes domestic tension during the pandemic, which "naturally facilitates dramatic writing. Besides the story, questions and varied short and longer sentences and paragraphs add interest," noted contest judge Dr. Miriam Adeney. It has a "clear, orderly, and coherent organization" and examines the Scripture seriously with godly thinking.
Where One Can Learn Submission
By Ruzelle Tan
Most people say it's the mother who nags, but not in our family. My dad nags and nitpicks nonstop. I would be a hypocrite if I tell you I haven't talked back. I have—many times!—especially during this lockdown period due to the global pandemic.
But this was when God started to teach me His ways:
Face the situation.
Whenever we quarreled at home, I had no choice but to face the situation. I couldn't leave the house to cool down since we were under quarantine! I couldn't even ask my dad to leave—hello, this is his house!
Living with him was something I couldn't escape from. So I asked myself, "What should I do to lessen our quarrels if not totally live without it?"
Listen to the Spirit's promptings.
 Whenever I had a dispute with my dad, the Lord would remind me: honor your father and mother (Ephesians 6:2).
Honor and obey. No matter how they treat me, I should honor and obey them. And even if they provoke me, I must not retaliate. Why? Because this is what God has commanded me to do. But what if he keeps getting on my nerves?
Keep calm and forgive.
I know conflicts and quarrels are part of a relationship. But as my dear friend once said, There is no broken relationship God cannot fix as long as we are humble enough to admit our mistakes and release forgiveness.
Then I realized these lessons sum up to one: submit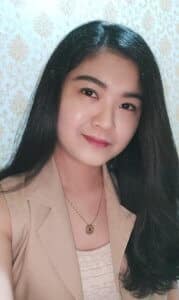 These relationship problems would never arise had I only submitted. Yet to submit to someone's authority isn't that easy, but this is when I need to preach the gospel to myself: to deny my desires to retaliate and to submit to the authority of Christ, which means to submit to all authorities He has put over me—and that includes my dad's!
Being home after a long time revealed my new heart and the relationship flaw I didn't know I had. Through this quarantine period, God searched my heart and taught me the art of submission—a lesson that is best learned at home.
—
Ruzelle D. Tan is a writer and proofreader based in Manila, Philippines. She has a bachelor's degree in Mass Communication from Pamantasan ng Lungsod ng Muntinlupa. When she's not writing, or reading, you can see her giggling with people, talking about wonders of life over a cup of tea.

>>Read the winner in our August writing contest, "Pity Party," by Mason Brown of the U.S. 
Write to Win! Enter our three remaining writing contests. Respond to each writing prompt in English or Spanish, in 400 words or less, and enter to win $50 USD. Check out the contest guidelines.
Top photo by Getúlio Moraes on Unsplash. (Top photo is not of the author; any similarity in appearance is coincidental.)