Author Samy Maarouf of Lebanon often gets inspired by his frequent talks with inmates. "I hear a lot of tragedies and true stories," he said. In the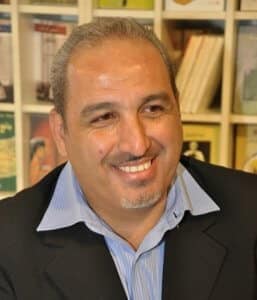 last five years, five of his novels have been published, including an e-book that was posted online chapter by chapter. His second novel, The Lost Dances, (Dar Al Farabi), recounts the tragic love story of a prisoner, but the 400-pager ends happily and concludes with a spiritual message. Another novel, Black Art (Dar Saer Al Mashrek), was drawn from the life of a Syrian Christian man who was imprisoned multiple times. A voracious reading habit, including encyclopedias, has helped Samy quickly craft and write stories.
Before committing to Christ in his twenties, the teenaged Samy developed a passion for poetry. A good friend composed poems and shared them. "Listening to his sweet poems, I started to love literature," Samy said. Stirred, he wrote dozens of poems and short stories, submitting them to newspapers without success. During one emotional outburst, Samy ripped up everything he had written. He stopped writing, but never stopped reading.
Several decades later, Samy realized he could write better material than what he was reading. Resolved, he penned and self-published his testimony. "It made me want to write more," he said. Besides this and five novels, Samy has also published a collection of his poems and five children's stories.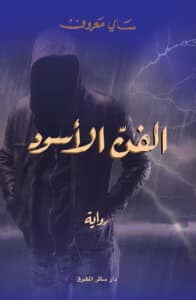 During regular prison visits, Samy listens to inmates and takes interview notes as a volunteer with the Lebanese non-profit, AJEM. After three weeks, he sifts through his notes and chooses one account from which to develop a novel. Samy aims to write a page a day, despite working two jobs six days a week. He edits his work on Sunday, his only day off.
Last month Samy shared his writing journey to encourage 27 writers and editors at a training workshop in Beirut, Lebanon, at the Arab Baptist Theological Seminary, organized by the Christian Arab Writers Initiative (CAWI). He credits his success to past training from CAWI, an ongoing partnership of MAI, Ophir Publishers of Jordan, Dar Manhal al Hayat publishing house of Lebanon, and other publishers in the region.
Samy advises aspiring writers to develop an original literary personality and write about new topics. He laments that many books in Arabic imitate the styles and approach of Western authors.


Three more of Samy's novels are scheduled for release by the year's end. "May God bless the renaissance of novels in the Arab world, especially novels by Christian," he said.
Read more of our articles about training Arab Christian Writers:
"Egypt: Arab Writers Craft Homegrown Reads," by John Maust, 2017
"Writing Goes Places Where We Cannot," by John Maust, 2017
"Truth is Costly," by Miriam Adeney, 2014
"Frances Fuller: Publishing in a War Zone," MAI interview, 2014
"Fear Not Syria," a song by Syrian writer Saleem Farah, 2013