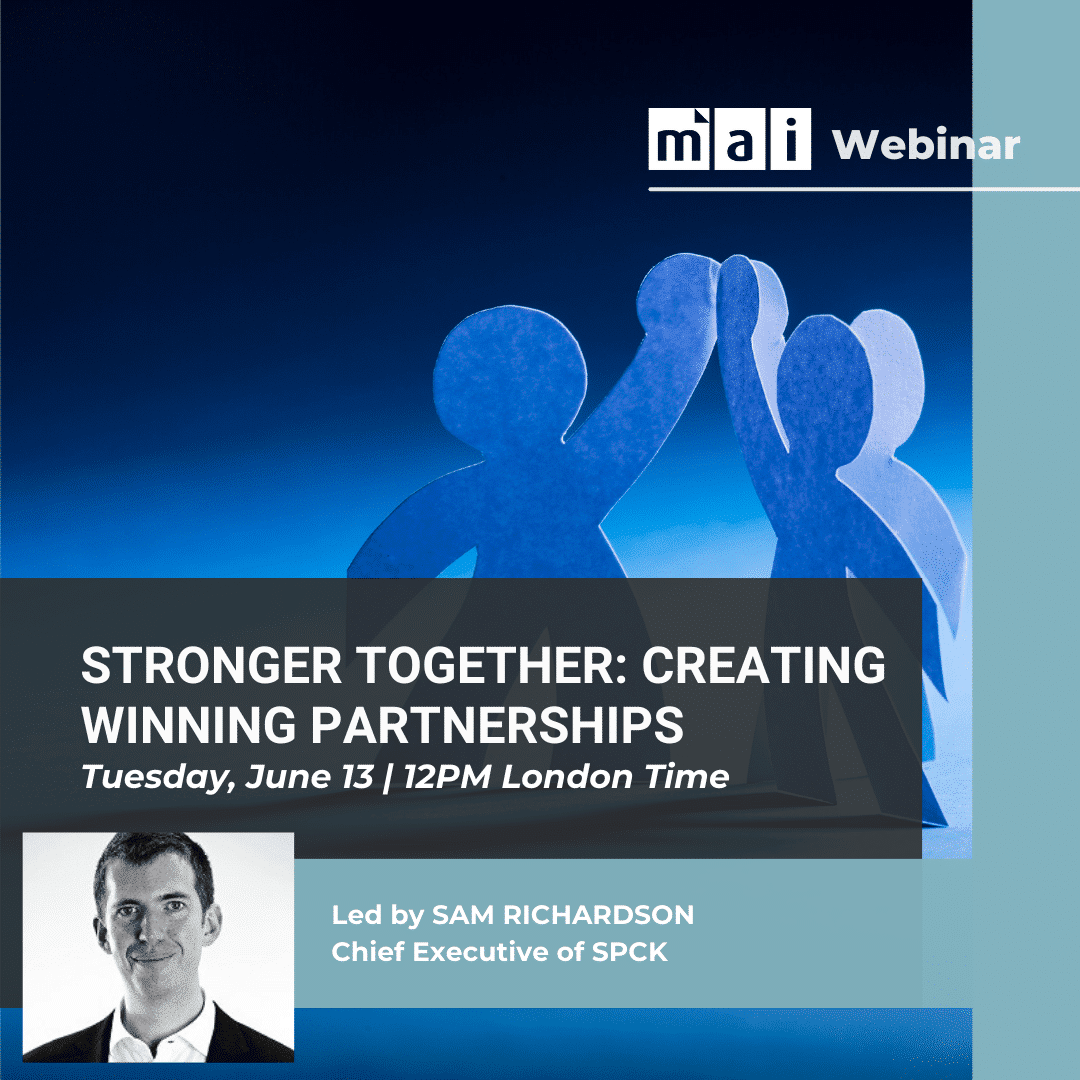 Stronger Together: Creating Winning Partnerships
Publishers and writers may speak theoretically about working together, but rarely do we pursue formal partnerships. In this webinar, Sam Richardson speaks from his experience in partnerships between publishers, but expands the theme further to challenge everyone in the room—from senior publishing executives to writers and creatives—to pursue collaborate relationships for the success of the parties involved and for expansion of the Kingdom.
—-
Sam Richardson is Chief Executive of SPCK, the UK's largest Christian publisher. Sam started his career on the graduate scheme at HarperCollins, where he progressed to run the Religion department. He then returned to publishing general books at Hodder & Stoughton before being appointed Chief Executive of SPCK in 2014. Under Sam's leadership SPCK has won Specialist Consumer Publisher of the Year four times and has increased its income by 150%, by organic growth and by acquisitions of IVP UK and Lion Hudson. Sam is passionate about the life-changing power of Christian books and media, and is treasurer of Media Associates International in Europe. Sam is married to Sarah and is a father of three boys, with his free time dedicated mostly to running and soccer.